Product Display of bathroom sink faucet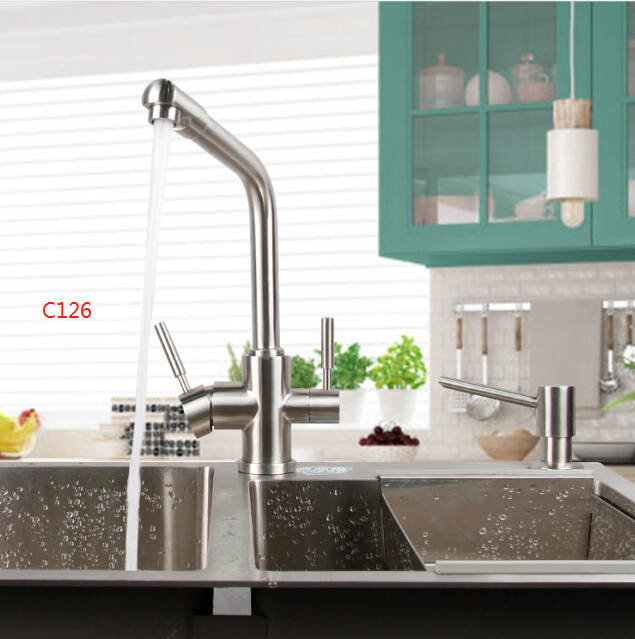 Product Description of bathroom sink faucet
Our single handle lever lavatory faucet is the perfect complement to your family bathroom. Adopt high-quality metal body and surface treatment, durable. The pull rod design makes the switch simple, so that you can use the sink quickly and easily when you need it most.
1) High quality materials
This efficient basin faucet is equipped with a matching simple water outlet and water outlet to create a clean and refreshing modern appearance. The mixing faucet can be installed on the wall for easy maintenance, disassembly and cleaning. This basin faucet is made of the highest quality materials and is durable. This single rod mixing faucet is very suitable for residential and commercial use in washrooms, kitchens, changing rooms, changing rooms, baby changing areas and fireplaces. You can install it on the wall with a 3 / 4 inch standard tap hole. It is made of high-quality materials, durable and reliable.
2) Cost effective
The manufacturer's single handle lever basin mixer bathroom basin faucet is made of high-quality materials and has a durable structure. The fixture is designed for low emission, corrosion resistance and no leaching. This faucet will meet or exceed the requirements of water-saving products, which may mean the potential cost of reducing water charges.
3) Firm
These faucets are made of solid brass and chrome plated and are splash proof. The strong brass structure ensures that the faucet can be used for a lifetime. Features: ceramic ball screw technology, less water in the sink, no dripping during normal use, reducing toilet waste; Easy to clean with soap and water; This faucet design is simple and classic, and can be seamlessly integrated into most modern bathrooms; Modern, easy to use and reliable single handle basin mixing faucet. This bathroom sink faucet is a classic design with solid brass structure. It is a perfect choice for your home or business. Equipped with modern push-down button, easy to clean. This low-pressure faucet does not require a bonnet panel.
4) Easy to install
This faucet adopts an eternal design and is never out of date. It can easily add a modern feeling to your space. With its fashionable and simple lines, it is the ideal choice for any bathroom or dressing room. It also adopts brass structure, which has stronger durability and corrosion resistance, and cooperates with ceramic butterfly valve to make the operation more quiet. This bathroom sink faucet is easy to install due to the attached template and instructions.
ABOUT JIASHENG
JiaSheng is a well regarded and experienced import &export company headquartered in Foshan, China.
We have been established since 2009 and is also a member of the Foshan Chamber of Commerce for Importers and Exporters Council.
We are staffed with a team of professional buyers & QA personnel with extensive experience in product sourcing, import and export service and technical knowledge in quality inspection.
Through our vast network of suppliers across the China market, we provide our clients with a wide choice of premium value and high quality products to meet their requirements.