Product Display of Bathroom Basin Faucets Taps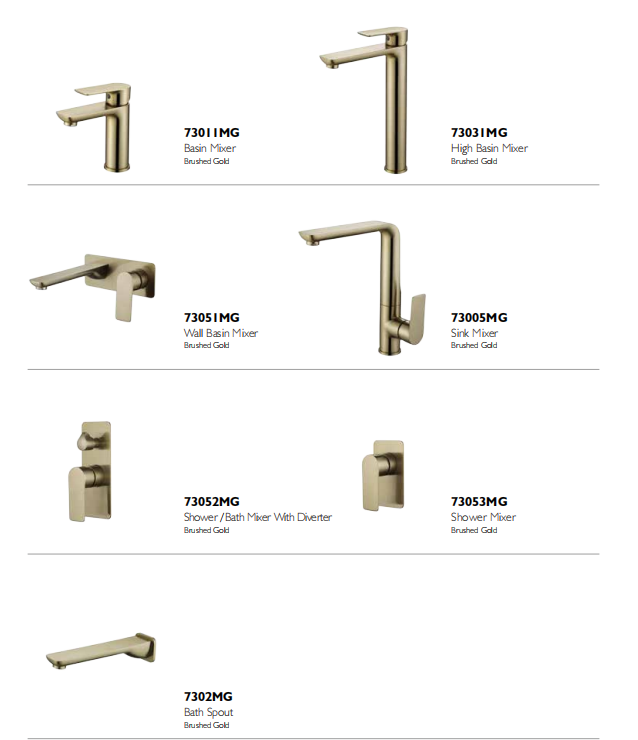 Product Description of bathroom basin taps
This single bathroom ceramic hot and cold water brass basin faucet mixer is the perfect choice for your bathroom. This faucet is easy to install and use, and can provide simple daily care for your family, especially children. It is very suitable for home decoration. The switch on the faucet can easily control the water flow.
1) Long service life
This wash basin faucet is elegantly designed to complement your bathroom decoration. Turn the smooth handle freely to adjust the water temperature in the way you like. This faucet is made of high-quality solid brass, which is corrosion-resistant, not easy to change color, and has a service life of more than 100 years.
2) Solid material
Add a touch of fashion and elegance to your kitchen or bathroom with our ceramic bucket mixer. This faucet is suitable for all faucets with ceramic cylinders. In addition, it can be adjusted up and down. Our bathtub faucet design has been used for decades because its structure uses tough materials. Complete your bathroom interior design with this elegant faucet. Made of ceramic material and brass, durable. It has a separate handle that can operate the hot and cold water faucets separately, allowing you to easily control their flow.
3) Convenient installation and beautiful appearance
This beautiful faucet mixer is made of high-quality materials and is durable. The single bathroom ceramic hot and cold water brass basin faucet mixer has a durable ceramic disc cartridge valve and brass structure, which can provide long-lasting performance and minimal maintenance. Easy installation without special tools. Add a classical flavor to your bathroom with this single handle bathroom ceramic box hot and cold water brass basin faucet mixer. This faucet adopts an elegant design, which can improve the overall appearance of the bathroom. Ceramic ink cartridge technology is adopted, with long service life and good quality performance. The faucet adopts solid brass and high-quality brass, with bright surface and lead-free seamless connection; If your bathroom feels a little dull, let this separate bathroom bucket faucet give you a new life. This hybrid faucet has a cool and easy-to-use design, which is specially designed to create atmosphere and function. Modern design features include a smooth surface that is easy to clean and an ergonomic joystick that is sure to be loved by users of all ages.
4) Characteristics
This single bathroom ceramic ferrule hot and cold water brass faucet mixer is simple to install, simple to design and easy to use. More importantly, the high-quality brass casting process ensures that it is durable, not rusty and not easy to break; Special alloy material, long service life. When you use it in the bathroom or kitchen, it can meet all your needs; Put the ceramic hot and cold water brass basin faucet in the single toilet to ensure that the high-quality single hole basin faucet will not have defects in material and technology. We are determined to provide you with the best shopping experience. If you are not satisfied with our products for any reason, please contact us and we will solve the problem.