Product Display of stainless steel floor drain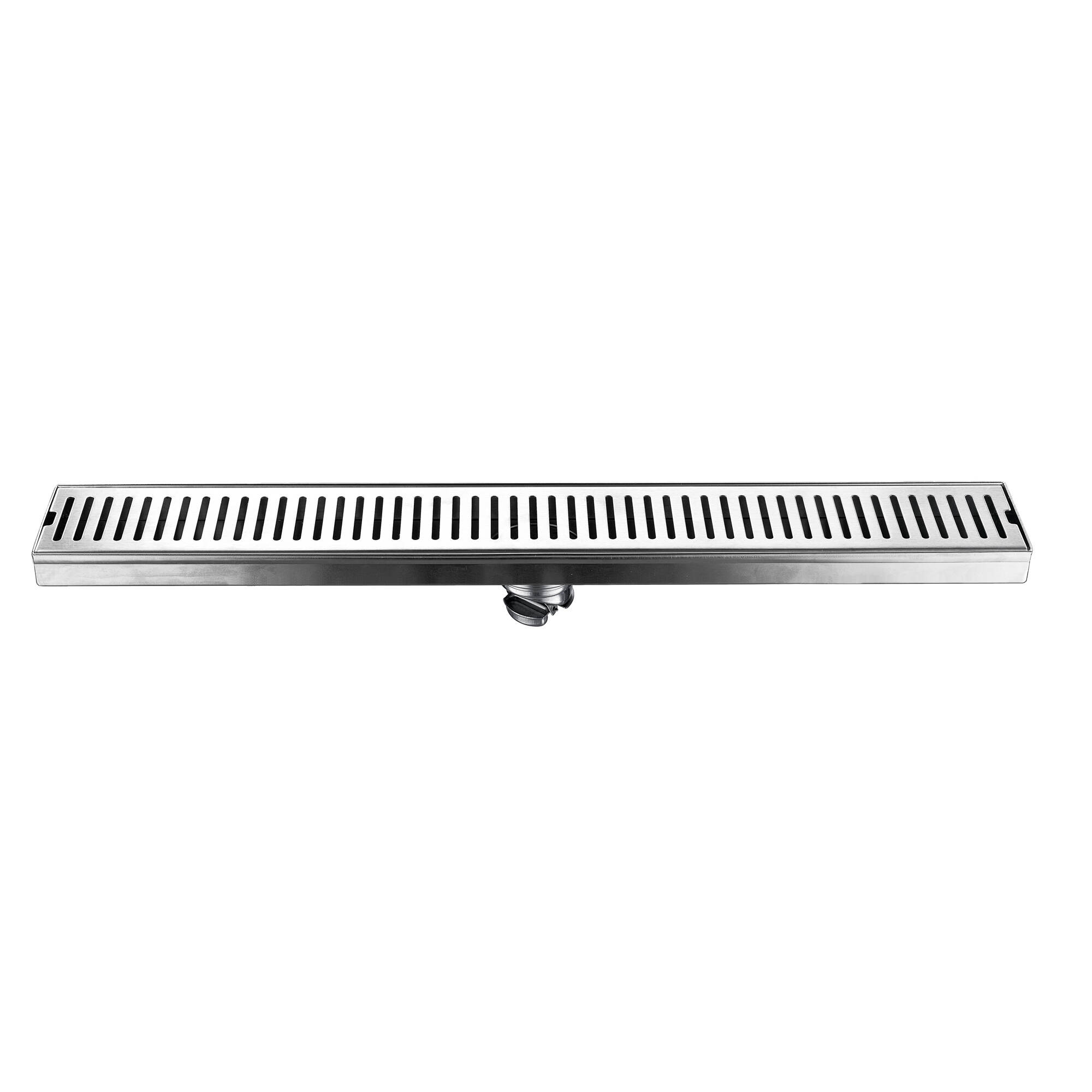 Product Description
Stainless steel bathroom drainage pipe is a rectangular shower drainage pipe with automatic sealing floor drain line. This drain is ideal for use in shower areas where humidity and extra cleanliness are problematic. The drainage base and grille are designed with rib, which can remove moisture to the maximum extent, thus reducing the risk of mold growth or mold odor. These drainage bases can be easily connected to any standard 1-1 / 2 "floor drain. The stainless steel toilet drain pipe automatically seals the floor drain line. The rectangular shower drain pipe is very suitable for most floor types. It can not only drain the water accumulated on the floor, but also filter the impurities. Clean, beautiful and generous, it will be the best choice for your bathroom drain pipe.
1) Characteristics
This stainless steel drainage pipe is made of high-quality stainless steel, which is corrosion-resistant, rust proof and durable. Suitable for bathroom, kitchen, bathroom shower and laundry. Easy to install and clean.
2) Suitable place
This stainless steel bathroom drain pipe automatically closes the floor drain pipe shower rectangular shower drain pipe is made of durable stainless steel. The drainage pipe is easy to install and use, and is suitable for bathtubs, showers or other drainage places.
3) Strong
For wet areas such as shower room, laundry and garage. These drainage pipes have a strong and durable structure and can withstand many years of daily use. This drainage system can also be used on walls or floors with minor modifications. These stainless steel bathroom drainage pipes automatically seal the floor drain pipe shower rectangle through the automatic leak detection sensor. When the seal is defective, you will be reminded to swing it on or off as required. When the normal water flow is restored, it will automatically close, so as to prevent overflow and potential flooding.
4) Our sealed stainless steel automatic floor drain has a built-in water pump, which can prevent overflow and return water to the main drain. It is designed to meet the demand for simple solutions to maintain a high level of hygiene in leisure areas such as changing rooms, gymnasiums and swimming pools, while maintaining a high standard of cleanliness.
5) Advantages of our products
If maintenance is a problem, this kind of drain pipe is a good choice because it is corrosion-resistant and can withstand years of large-scale use. With automatic sealing and closing function, it can be used to protect the pipeline from sewer gas. It also has a smooth wall that is easy to clean, a stainless steel retaining ring that prevents water from flowing back into the floor drain and connecting pipe, and a wide opening for completely draining the fluid.
ABOUT JIASHENG
JiaSheng is a well regarded and experienced import &export company headquartered in Foshan, China.
We have been established since 2009 and is also a member of the Foshan Chamber of Commerce for Importers and Exporters Council.
We are staffed with a team of professional buyers & QA personnel with extensive experience in product sourcing, import and export service and technical knowledge in quality inspection.
Through our vast network of suppliers across the China market, we provide our clients with a wide choice of premium value and high quality products to meet their requirements.