Product Display of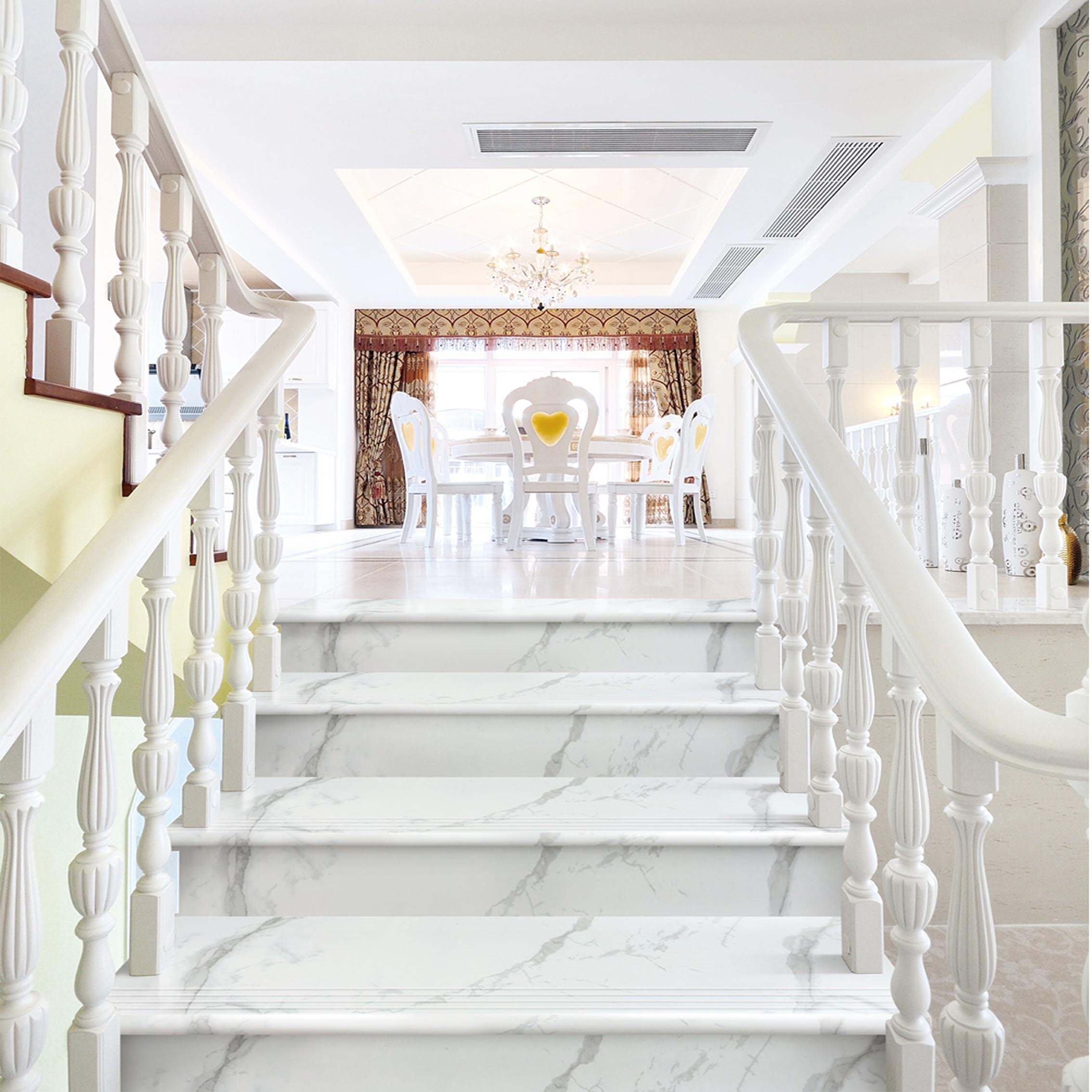 Product Description of Non Slip Floor Tiles
Marble was used for the decoration of stairs from the beginning, but because it is easy to be damaged during the use of marble, it needs regular maintenance work when it is used, but how much do you know about how to maintain marble stairs? The use of marble stairs has a lot to do with construction, so a lot of attention should be paid to the construction process of marble stairs.
How to clean marble stairs?
Some high-end places such as hotels, villas, clubs, etc. will use marble stairs in order to improve the decoration effect. The colors of marble are various and the appearance is very beautiful. Using marble as the steps of the stairs can make the whole space look more upscale. Stepping on the dirt is inevitable, how to clean the stairs marble?
1.To remove the stains on the marble, you need to prepare the following materials and tools: water, alcohol, detergent, essential oil and a watering can.
2.First add water to the watering can, and the water level can be added to two-thirds of the watering can.
3.Add the right amount of alcohol to the watering can.
4.Add an appropriate amount of detergent to it.
5.Add a few drops of essential oil.
6.Shake the solution in the watering can, the alcohol, essential oil, detergent and water in it are fully mixed evenly.
7.Next, the solution can be sprayed onto the surface of the marble to be cleaned.
8.Finally, use a rag to wipe the stains on the marble surface.
How to maintain marble stairs?
Waxing maintenance:
Purpose: There are many invisible holes and crevices on its surface, which are easy to be polluted by dust and penetrated by stains. Waxing the marble floor has become one of the basic operating methods of building cleaning.
Waxing procedure:
1.Purpose: It is to seal these holes, protect the ground from pollution, and enhance its wear resistance and brightness, so as to prolong its service life.
2.Method: Clean the floor with professional machine and tool hard floor cleaner, after thoroughly cleaning the floor, carry out more than two pier drying operations to make the floor completely dry, and then apply 3-5 times on the clean floor with non-polishing professional facial wax.
3.Cycle: It is recommended to perform a waxing operation every quarter.
Crystallization Maintenance:
1.Purpose: After using marble for several years, despite daily waxing operations, scratches and uneven unevenness will still appear, which seriously affects the beauty of the material. Therefore, it is necessary to use crystallization treatment to repair the above situation.
2.Method: The principle of the crystallization treatment is to grind with a grinding agent, so that the chemical agent reacts with the calcium component in the marble to form a new layer of crystallized material on the surface of the marble, reflecting the natural luster and eliminating scratches. marks, improving hardness and brightness.