Product Display of bathroom towel bar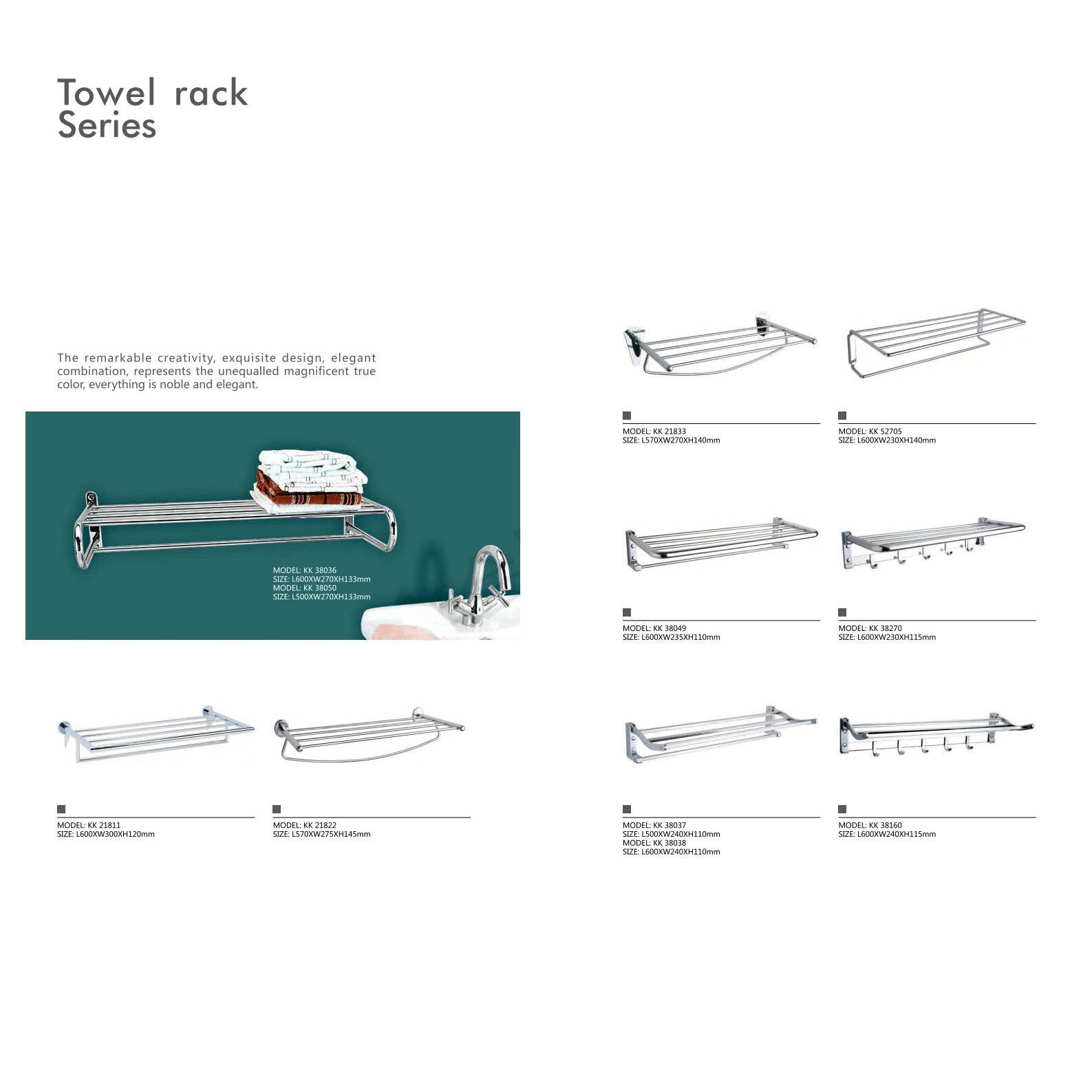 Product Description of bathroom towel bar
This is a perfect decorative or functional towel rack. It can help you dry the wet towel after bathing and make the bathroom dry and clean. It is made of high quality steel. The product surface is smooth and black, easy to clean and prevent dust accumulation. It has a high-quality anti-skid suction pad, which is firmly adhered to the wall and can be firmly supported even if it is wet from time to time. This double towel rack allows you to add extra towel space in the bathroom. This product is made of durable steel, and its surface is Satin treated, so it will not rust or oxidize. High quality stainless steel is used to prevent rust and corrosion. You can add it to any room in your home, including bathroom, bedroom, etc. This towel rack can be easily installed without drilling. A great person will be loved by all families except your family.
1) Characteristics
This super practical bathroom accessory is perfect for modern style and luxury. Anti slip, anti fouling and anti rust steel will be perfectly integrated with your new bathroom decoration. This double-layer towel rack is made of anti-skid steel, easy to install, durable and rust free. The size and design are very suitable for you to install in the bathroom and kitchen. This bathroom towel rack is made of solid stainless steel to prevent rust. The color is perfect, the style is elegant, and the surface is polished into a mirror without edges and corners. Stainless steel towel rack can be used in the bathroom, kitchen and other places at home. When not needed, the installation and disassembly are convenient and the space is saved.
2) Good indoor style project
If you have a small or medium-sized bathroom, this towel rack is very suitable for you. You can hang bath towel and hand towel on it, and it does not occupy space. This material is durable and can meet the requirements of quality and price. Buy one today to add style to your bathroom!
3) Other accessories.
This towel rack is the perfect decoration for any bathroom. It has two nails and two hooks. You can use it to dry towels or robes, hang bath hats and handkerchiefs, arrange ties and accessories, or display your favorite decorations.
4) Appearance
This is a double-layer towel rack with delicate appearance and firm structure. As long as you hang it on the wall, it can be used as an ornament in your bathroom. The warm color of this towel rack can make your bathroom look full of sunshine and vitality. Our towel poles are made of high-quality materials, which are very durable and easy to install. This steel towel bar is an elegant, practical and non rusting decoration suitable for any bathroom. It is made of solid metal and can provide sufficient strength and support. The non slip handle can fix the towels in place, so they won't slip or fall on the floor, making you and your family safer.