Product Display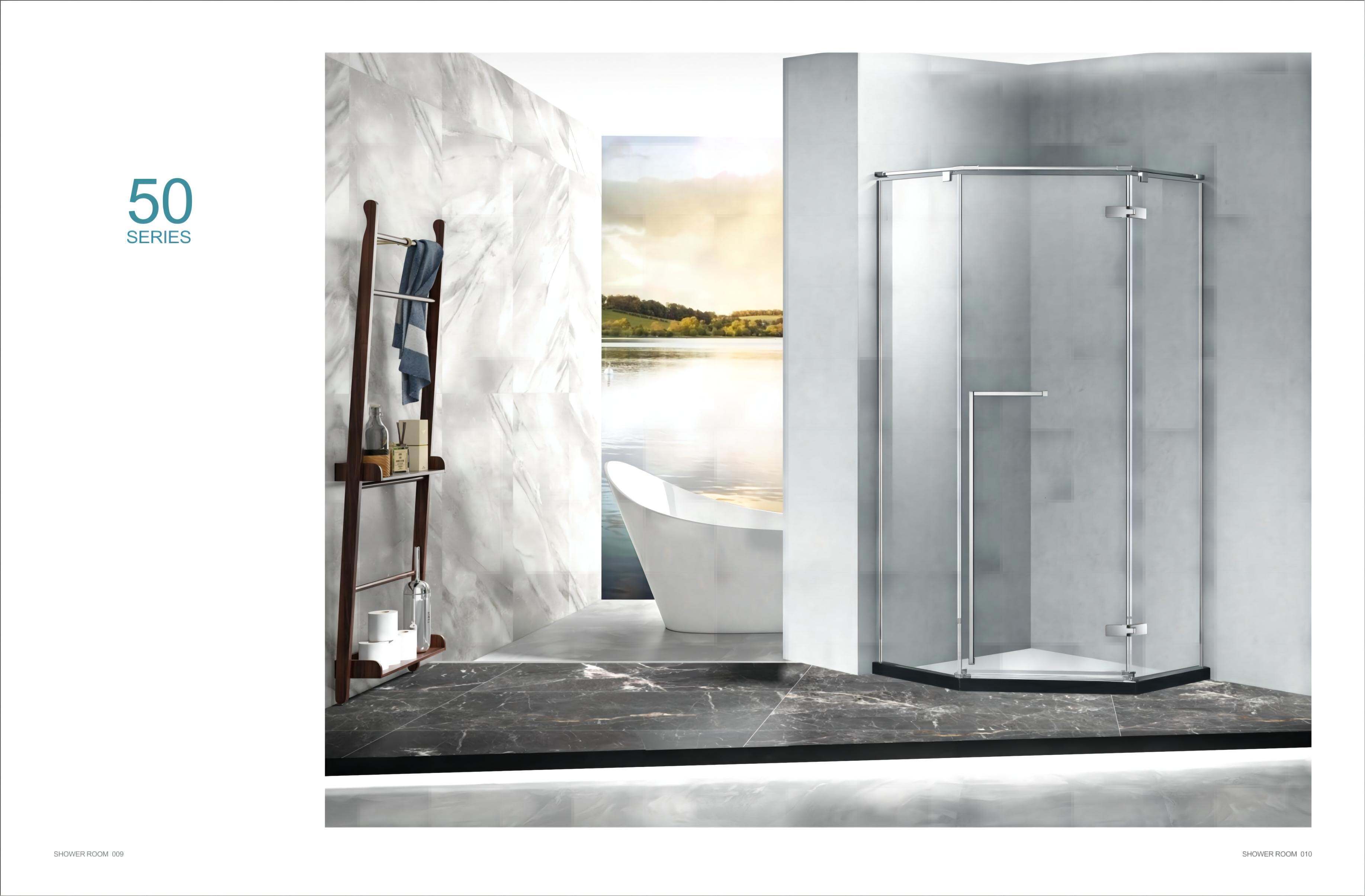 Product Description
If you are looking for a high-quality and beautiful shower room, the hotel custom slide is your best choice. The shower is made of high-quality aluminum and can be used for a long time. You can choose to install the slide rail on the glass wall or floor, or even on the standard sliding door. When your home lacks style and innovation, you need custom sliding doors. This system is made by the manufacturer that produces the highest quality products, so you don't have to worry about it breaking down soon. The high-end quality of this product makes it a synonym for those who pursue the latest innovation in luxury life. Therefore, when you want to add value to your house, it is an investment.
1) This steam shower room is a brand-new concept in China. Use thickened glass instead of traditional frosted glass to make the bathroom more elegant, ethereal and lovely. This is the most popular shower room in the hotel industry, which shows how good this product is. The frame is made of high-grade aluminum alloy, which is durable.
2) Usage scenario
This is a slide for doors and walls of bathrooms, bedrooms, glass shower rooms, spas or steam baths. Aluminum alloy material, 8mm transparent glass coating, simple and modern style, with three sliding rails, you can easily control your hands. With excellent quality and competitive prices, sliding doors will make your bathroom or spa more economical and comfortable!
3) Installation
The slide is an excellent way to add functions to the bathroom. The slide rail can hold all items such as towels, soap and cosmetics. Sliding doors are easy to install and require little maintenance. The rod slides on two aluminum rails installed on dry walls, wooden beams or concrete walls.
4) Wholesale hotel custom sliding rail aluminum frame bathroom sliding rail steam shower room 8mm glass shower room is the best choice for home decoration, bathroom decoration, hotel, etc. Perfect color matching and competitive price, they can adapt to most places. Very suitable for your children's bathroom, even your guest room bathroom; The shower room is the ideal choice for spa, hotel, beauty salon and family use. The sliding rail has a sliding door, which can slide perfectly on the rail and save space. It is equipped with 8mm privacy glass panels, ceramic tiles and stainless steel fixtures. The slide rail is made of high-quality aluminum used in the construction industry. It has a strong structure, which makes it have a long service life. It can be used in residential and commercial buildings. Wall mounted handrails are easy to install without drilling or tools.
ABOUT JIASHENG
JiaSheng is a well regarded and experienced import &export company headquartered in Foshan, China.
We have been established since 2009 and is also a member of the Foshan Chamber of Commerce for Importers and Exporters Council.
We are staffed with a team of professional buyers & QA personnel with extensive experience in product sourcing, import and export service and technical knowledge in quality inspection.
Through our vast network of suppliers across the China market, we provide our clients with a wide choice of premium value and high quality products to meet their requirements.