Product Display of bathroom sink vanity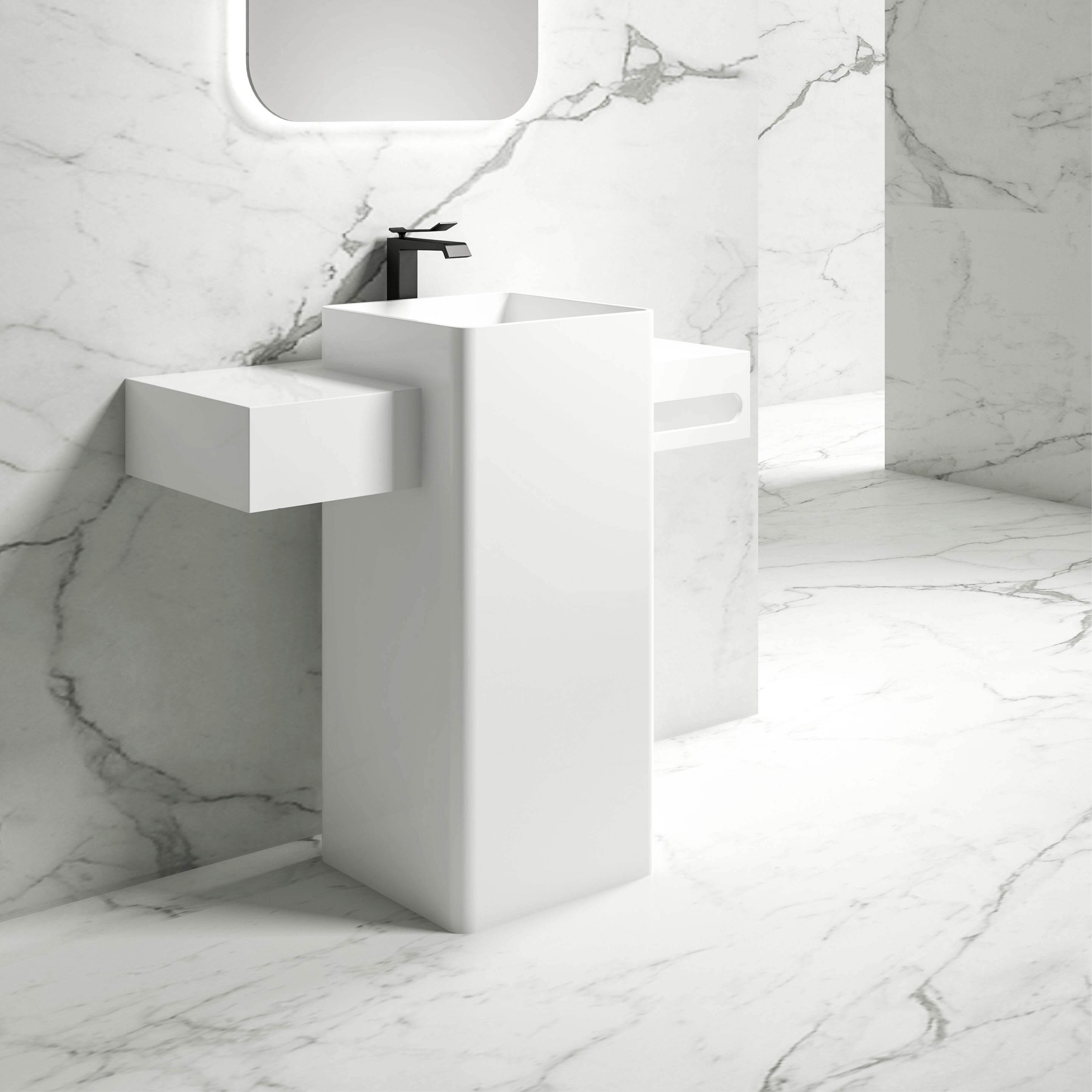 Product Description of modern bathroom vanity
Bathroom Cabinet Selection Guide
Design of hanging cabinet on toilet
When choosing a bathroom cabinet, you must choose one with storage. The bathroom cabinet helps to share 70% of the storage pressure in the bathroom!
Many bathroom cabinets are only above the tabletop, and the storage design is generally done behind the mirror cabinet, but the utilization of the space above the toilet is ignored.
If this part is also used, many inventories in the bathroom will have a place to put, and even there will be extra space for green plants, small aromatherapy, etc. the quality of life will be improved at once!
Design of floor cabinet and corner cabinet
As the name implies, the corner cabinet is a cabinet placed in the corner for storage.
The floor cabinet and corner cabinet are designed on the side close to the toilet. They are used to place small items, whether they are paper towels, towels, mobile phones, green plants, or aromatherapy, whenever you want!
Combination design of drawer + door cabinet
The combined storage form of drawer + door cabinet can fully meet your storage needs.
Don't worry about the storage of trinkets and small objects, and don't worry about your friends' sudden visit to see that your home is messy and happy.
Be sure to choose a custom bathroom cabinet
Although there are many good-looking finished bathroom cabinets on the market, they may not fit perfectly with the layout of your bathroom, because there may be a barrier wall, or it may cover the potential reserved for the smart toilet.
So when novices choose to decorate the cabinet, the best way to use is to customize the bathroom cabinet!
First, customized bathroom cabinets can perfectly solve the problem of house type.
Especially for the small apartment with a partition wall in the bathroom, the 60 bathroom cabinet is a little small, and the 80 bathroom cabinet is too large to fit. Customization is not afraid. Even if your width is 69.9, you can put it in.
Secondly, customized bathroom cabinets can also be designed for storage and height according to your usage habits. For example, the corner cabinet design we mentioned earlier is generally customized bathroom cabinets.
The height can also be designed according to the height requirement. This height is not only the height of the table but also the height of the bathroom cabinet.
Finally, there are more choices for customized bathroom cabinets.
Custom bathroom cabinets often have a lot of plates and colors for consumers to choose from. They can be freely selected according to the style type, space size, and color preference of the home. The finished products can also more conform to the style of the whole house and make the temperament of the home more uniform.