Product Display of Resin Wash Basin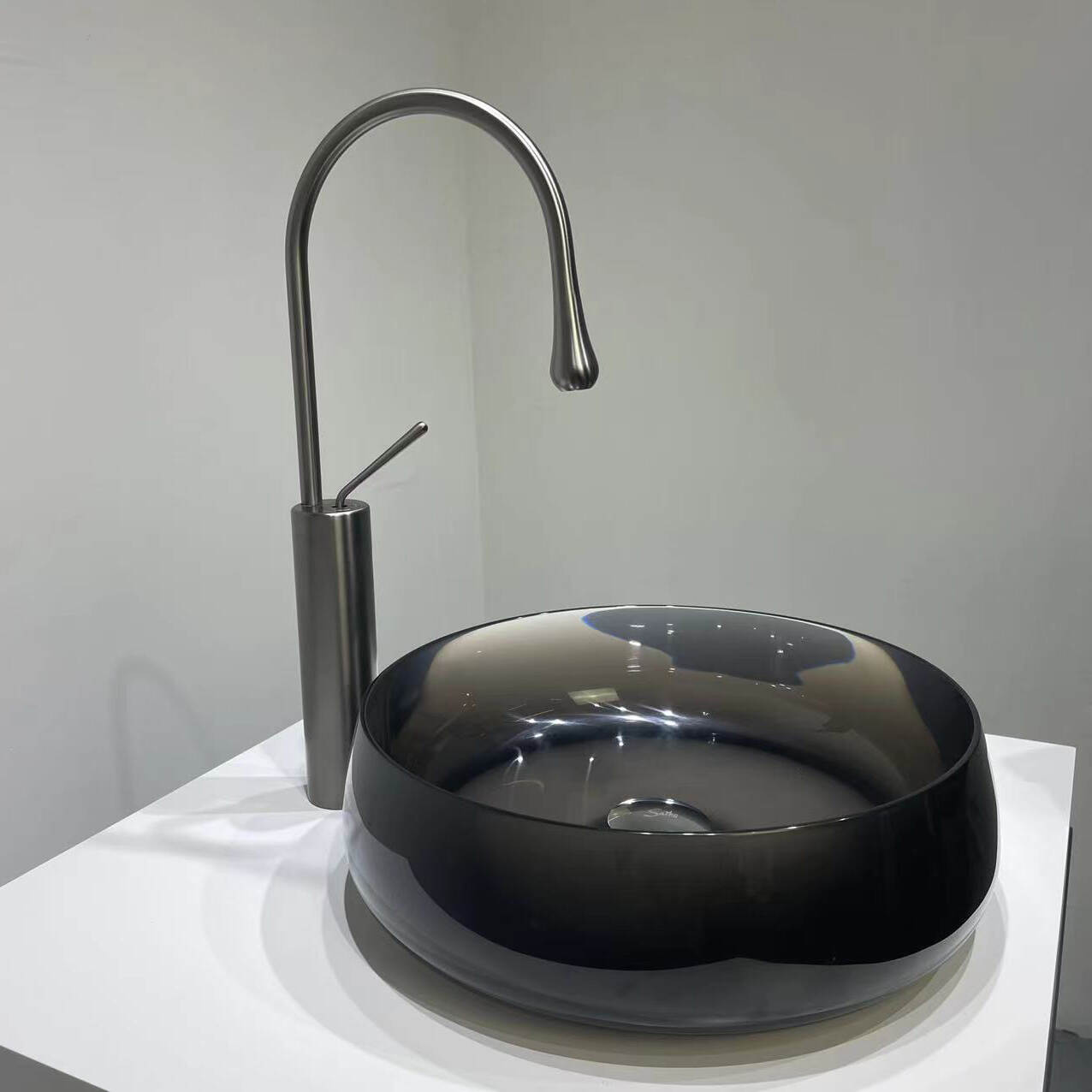 Product Description of resin wash basin
Bathroom sink resin stone basin bathroom bottom basin is made of high-grade resin material, 100% green and pollution-free! Hand polished, smooth edge, durable and practical. Easy to clean, very easy to use. The model uses high-quality resin stone, which is also very beautiful and charming. This product is suitable for toilet, bathroom, kitchen or other decorative environment. The realistic appearance makes you feel much better than the ordinary porcelain basin. This material is easy to clean and strong enough for daily use. The smooth appearance makes the sink bright, safe and firm.
1) Characteristics
The sink is made of high-quality resin stone, which is strong and durable. Very suitable for toilets, kitchens and other places. This product has smooth surface, high hardness, can bear heavy pressure, no scratch, no wear. The resin has excellent waterproof, heat insulation, acid and alkali resistance and other properties.
2) Design
Bathroom basin / bathroom sink resin stone basin bathroom base basin, resin stone basin adopts natural high-grade natural quartz stone, which is a durable and environmentally friendly material. Beautiful appearance, bright colors, smooth surface, easy to clean. Some of our basins come with optional basin designs.
3) Easy to install
The stone basin is made of solid and durable materials, with high pressure forming accuracy, smooth interior and polished surface. Resinite is a mixture of natural quartzite powder and organic binder. It has good chemical stability and physical strength. It is a high-definition product with large capacity and beautiful appearance. In addition, it is easy to install because of its light weight.
4) The wash basin and resin stone basin in the bathroom are made of high-grade materials. It has an elegant design and its surface is made of polished stone. The sink helps make your home look more attractive and beautiful. If you want a quiet and comfortable life, you can use it to decorate your bathroom and make it look more attractive. Resin stone basins are ideal for bathroom and utility applications. The resin stone basin is made of solid high-quality materials, which is very suitable for your daily household use. Our resin stone basin series is the ideal choice for a variety of home applications and moderate use. There are many sizes and colors to choose from to meet your needs. In addition to resin stone basins, we also provide ceramic basins and porcelain basins - all of which provide reliable performance at reasonable prices.
ABOUT JIASHENG
JiaSheng is a well regarded and experienced import &export company headquartered in Foshan, China.
We have been established since 2009 and is also a member of the Foshan Chamber of Commerce for Importers and Exporters Council.
We are staffed with a team of professional buyers & QA personnel with extensive experience in product sourcing, import and export service and technical knowledge in quality inspection.
Through our vast network of suppliers across the China market, we provide our clients with a wide choice of premium value and high quality products to meet their requirements.