Product Display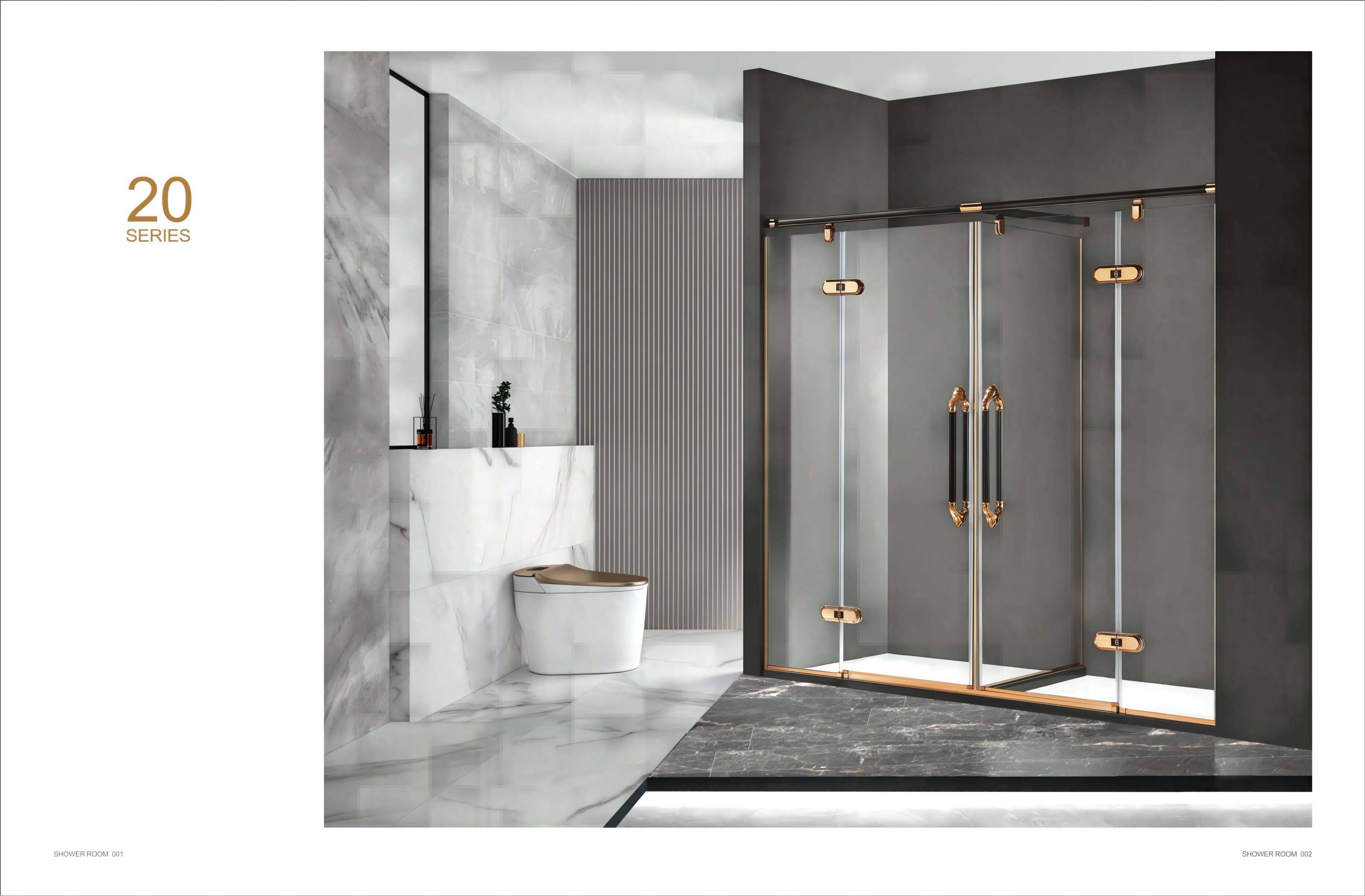 Product Description
This high-quality shower room sells well. The sliding tempered glass shower room door shell with handle can be customized. It is one of the cheap products. The quality is good, but it should be within your budget. This is one of our most popular showers, this durable and easy to clean acrylic material. You can install marble coverings on the floors and walls, or choose to use ceramic tiles to create a customized appearance. For example, if we can choose to install glass walls, we can install another glass door of different design at both ends. This will help break the space and give it more visual appeal. However, if you don't want to use glass, you can customize them according to your needs!
1) The sliding door shell is made of high-quality glass, so it looks very beautiful. There are many types of door handles on the market, which can easily and smoothly open and close the door. This popular model also has a hinge function design, which can be opened freely to make room for you to work in the bathroom.
2) Our classic sliding door adopts fashionable single handle control, which is specially customized for your space. This beautiful and durable shower door is available in a variety of finishes and sizes to meet your needs. You can choose your size and hardware color to match other decorations in your bathroom.
3) The ultra-thin modern design using sliding doors and heavy tempered glass materials ensures a waterproof seal and allows the housing to be installed in the existing shower space. The shower frame is made of aluminum, which increases the durability and provides the strength required to support the large glass plate with huge weight, while requiring the minimum installation space.
4) The high-quality shower sells well. The customizable sliding tempered glass shower door shell with handle is the perfect choice for your bathroom. The glass adopts high-quality tempered glass, providing you with super thick, durable and transparent glass, so that you can have a perfect view in the shower room. Our cabinet door is carefully designed and can be easily installed around your bathroom, making your bathroom more beautiful and more spacious; We have many years of experience in this field and have enough ability to manufacture high-quality products. At the same time, our factory also has advanced equipment, which ensures the reliable quality of our products.
ABOUT JIASHENG
JiaSheng is a well regarded and experienced import &export company headquartered in Foshan, China.
We have been established since 2009 and is also a member of the Foshan Chamber of Commerce for Importers and Exporters Council.
We are staffed with a team of professional buyers & QA personnel with extensive experience in product sourcing, import and export service and technical knowledge in quality inspection.
Through our vast network of suppliers across the China market, we provide our clients with a wide choice of premium value and high quality products to meet their requirements.