Product Display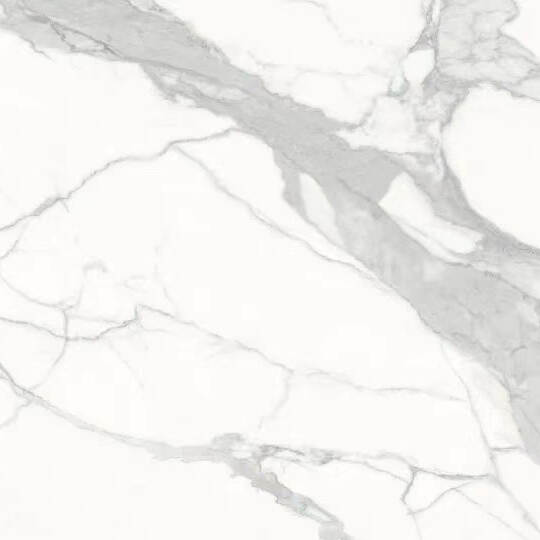 Product Description
Floor tiles are the materials that must be used for decoration. I believe everyone is familiar with them. With the rapid development of the household building materials industry, there are a variety of floor tiles, including matt tiles, polished tiles, glazed tiles, vitrified tiles, ceramic tiles... Next, we will introduce ceramic floor tiles to you. Is ceramic floor tiles good? Let's discuss the advantages and disadvantages of ceramic floor tiles.
What is ceramic floor tile?
Ceramic floor tiles are plate-shaped or block-shaped ceramic products produced from clay and other inorganic non-metallic materials through molding, sintering, and other processes. They are usually fired at room temperature through molding and drying processes through dry pressing, extrusion, or other molding methods. It is often used to decorate and protect the walls and floors of buildings and structures.
Characteristics of ceramic floor tiles
Ceramic floor tiles are one of the building decoration materials that have been used for a long time and belong to traditional building decoration materials. They are made of natural clay and stoneware as the main raw materials and are processed and sintered at high temperatures. The surface of ceramic floor tiles is flat and light, which can be used for large-area decoration. Its texture is hard, wear-resistant, pressure-resistant, and scrub-resistant, which can meet the requirements of any space for the function of ground materials. Therefore, no room space is not suitable for use. Ceramic floor tiles have low water absorption, can be scrubbed, do not discolor, do not deform, are safe and non-toxic, do not pollute the environment, and are convenient for construction and maintenance. They are one of the most commonly used floor decoration materials in family decoration.
Ceramic floor tiles are rich in color, many patterns and patterns, and strong decorative. With the continuous improvement of production technology, its varieties are also more abundant. So far, new types of floor tiles such as imitation marble, imitation granite, and imitation wood floor have been emerging continuously. From color, texture, and processing fineness, they are lifelike and regular. In particular, the price of floor tiles is much lower than that of natural stone. Therefore, ceramic floor tiles have gradually become the leading material in home decoration.
Advantages of ceramic floor tiles
Rich color patterns, strong antifouling ability, natural and clear texture, good decoration effect, and widely used in wall and ground decoration;
The glaze of ceramic tiles is smooth, delicate, and glossy, and the matte glaze is soft and comfortable. It can produce different patterns and colors, which is very realistic.
Generally, polished tiles are easy to be matted after a long time, and antique tiles are easy to be worn after a long time. However, the transparent glaze of ceramic tiles fired by ceramic floor tiles is thicker, which is not easy to be worn, and the service life is longer than that of floor tiles made of other materials.
Disadvantages of ceramic floor tiles
Due to the technical and equipment problems in the production of ceramic floor tiles, the quality of the ceramic floor tiles produced is uneven. It is recommended that you choose well-known merchants when purchasing ceramic floor tiles because the quality of this type of merchant is relatively guaranteed.