As the name suggests, a freestanding tub is a bathtub that is not embedded or fixed in the bathroom wall like traditional bathtubs. Instead, it stands alone, usually in the middle of the bathroom or against a wall, adding a touch of elegance and sophistication to any bathroom setting. While traditional bathtubs have their own advantages, many people prefer freestanding tubs, and for good reasons. In this article, we'll look at why people like freestanding tubs.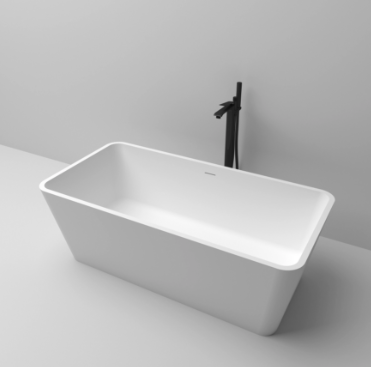 Add Aesthetic Appeal
Firstly, freestanding tubs add aesthetic appeal to any bathroom. They come in a wide range of designs, colors, and sizes, making them ideal for any bathroom style, from modern to antique. Their unique shapes and curves provide a striking focal point in the bathroom, creating an elegant and luxurious look that is both calming and welcoming. Moreover, freestanding tubs are made of high-quality materials such as acrylic, cast iron, and stone, which can be customized to match the homeowner's preferences.
Offer Flexibility in Installation
Secondly, freestanding tubs offer flexibility in installation. Unlike traditional bathtubs, which require being built into the walls, freestanding tubs can be installed in various locations, depending on the homeowner's preference. For instance, they can be placed in the center of the bathroom, adjacent to a window, or in a corner. This versatility allows homeowners to create a unique and personalized bathroom space that suits their lifestyle.
Offer a Spa-like Experience
Thirdly, freestanding tubs offer a spa-like experience in the comfort of your home. One of the main benefits of a freestanding tub is its ability to create a relaxing and soothing atmosphere in your bathroom. When bathing in a freestanding tub, you are surrounded by water on all sides, making you feel comfortable, cozy, and relaxed. Moreover, freestanding tubs have ample space, allowing you to stretch out and soak comfortably while enjoying a glass of wine, reading a book, or watching TV.
Easy to Clean and Maintain
Fourthly, freestanding tubs are easy to clean and maintain. Since they are not fixed into the bathroom wall, cleaning and maintaining them is much easier than traditional bathtubs. The non-porous surfaces of most freestanding tubs are resistant to staining, mold, and mildew, making them easy to clean with a simple wipe-down with a damp cloth. Additionally, because they are not built into the walls, freestanding tubs do not accumulate dirt or grime like traditional bathtubs.
Perfect for Those Who Love to Indulge in Self-care
Finally, freestanding tubs are perfect for those who love to indulge in self-care. Taking a bath in a freestanding tub can be seen as a luxury form of self-care. It is an opportunity to unwind, de-stress, and take some time for yourself. Whether you're looking to recover from a long day at work, seeking relief from stress, or just looking to relax, freestanding tubs offer the ultimate indulgence in self-care.
Conclusion
Above all are also reasons for people to invest in China round freestanding bathtubs and China freestanding rectangular bathtub, we all know freestanding tubs have become increasingly popular over the years, and it's no surprise why. They offer an elegant, flexible, spa-like experience that is unmatched by traditional bathtubs. Their unique design makes them perfect for any bathroom style, while their ease of maintenance and ability to provide an indulgent self-care experience makes them an ideal choice for anyone looking to upgrade their bathroom.