Product Display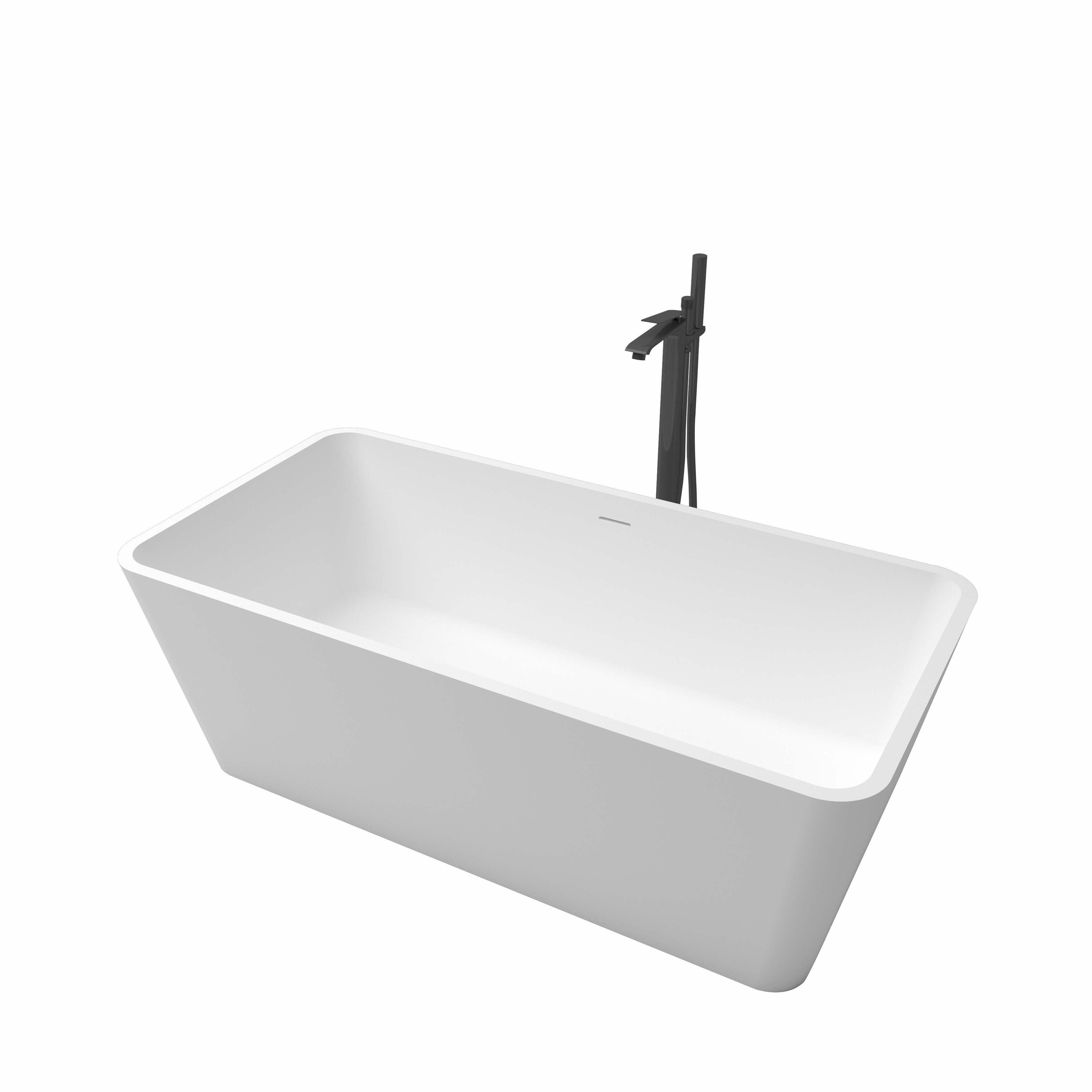 Product Description
Solid oval acrylic modern bathtub Hotel bathtub freestanding bathtub is a relaxing bathtub design. It adopts a wide and spacious design, so that users can lie down comfortably and enjoy a relaxing soak. This model is developed for the bathrooms of hotels and spas, as well as houses with very good taste. The amazing design of the product has led to a high level of innovation. This bathtub is made of the highest quality material and can be used directly in the water. Because of its practicality and durability, it can be perfectly integrated into any bathroom decoration.
1) Characteristics
Our elegant acrylic bathtub solid surface oval acrylic modern bathtub Hotel bathtub freestanding is a modern interpretation of the classic claw foot bathtub. The deep oval design brings a relaxing bathing experience. The clean and simple design of this bathtub can be suitable for any modern bathroom and even become the focus of your living space. Acrylic bathtub solid surface oval acrylic modern bathtub the independent design of the hotel bathroom has good thermal insulation, high strength and more elegant appearance. The material is imported acrylic powder, which has the characteristics of stability, anti-corrosion and environmental protection. The bathtub is very durable and can be used to add a modern and elegant style to your room.
2) Strong cleaning ability.
Use this modern acrylic bathtub to give your bathroom a luxurious look and feel. Solid oval design, rounded design, very suitable for any decoration. This bathtub is made of non porous material, which does not absorb water and is easier to clean than other bathtubs. In addition, you can easily soak without worrying about mold growth or surface damage, because it is easy to clean and does not breed bacteria or mold.
3) Solid surface bathtub is a new style that you can use in the bathroom. The pipe surface is made of high-quality acrylic, so it is more durable than other types of wood and stone. It has a unique design, which should make cleaning and maintenance easier. This bathtub will add chic and modern elegance to your modern bathroom, while providing you and your guests with relaxing comfort.
4) Multiple choice
This oval solid surface bathtub is the best way to add luxury to your home. It adopts a brand-new modern design and will surely attract people's attention with its fashionable and simple lines. Its large size allows anyone to take a bath comfortably. With so many colors to choose from, this is a good way to match any decoration. It also has a water outlet for easy cleaning.
ABOUT JIASHENG
JiaSheng is a well regarded and experienced import &export company headquartered in Foshan, China.
We have been established since 2009 and is also a member of the Foshan Chamber of Commerce for Importers and Exporters Council.
We are staffed with a team of professional buyers & QA personnel with extensive experience in product sourcing, import and export service and technical knowledge in quality inspection.
Through our vast network of suppliers across the China market, we provide our clients with a wide choice of premium value and high quality products to meet their requirements.