Product Ddisplay of Green Acrylice Bathtub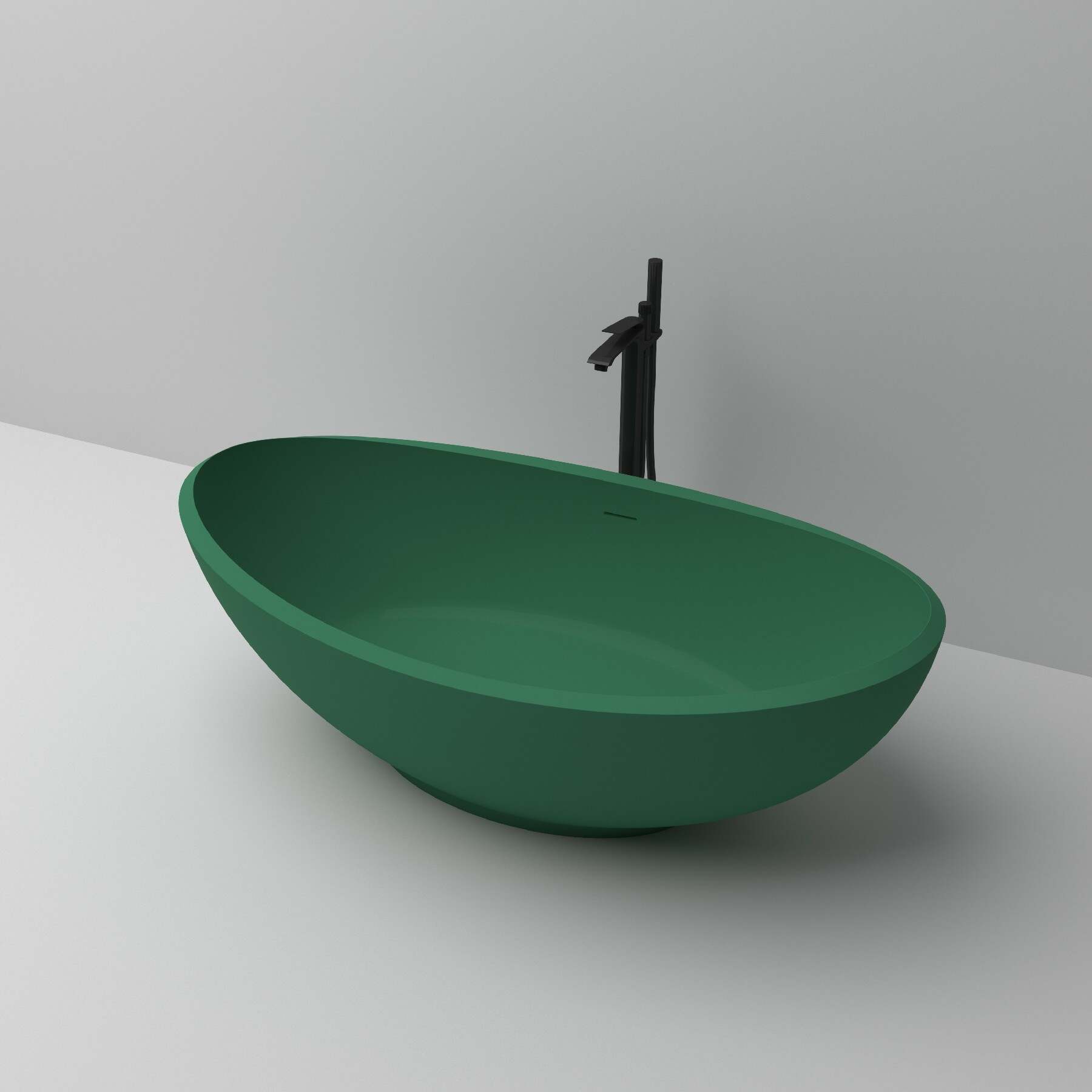 Product Description of Acrylic Bathtub
If you are looking for a beautiful, high-quality freestanding artificial stone resin Acrylic Solid Surface bathtub, then you have found the right one. This bathtub is famous for its bright colors, durability and easy maintenance. It adopts an integrated seamless structure. The elegant design of our luxurious independent artificial stone resin Acrylic Solid Surface bathtub has a unique hollow shape and smooth curved body, giving it an unparalleled modern appearance. It is made of high-quality materials and durable technology to ensure durability, strength and stability. Luxurious artificial stone resin Acrylic Solid Surface bathtub with hand-held shower. The bathroom is the pillar of any family. Our luxurious independent bathtub is the core of your bath area. It ensures the comfortable fit of thick wall when soaking for a long time, and the two faucets create a water-saving experience.
1) Clean and firm
This bathtub is the perfect home decoration, providing you with the comfort and luxury of a real stone bathtub. If you are looking for something suitable for a small bathroom and something that makes your bathroom look upscale, this is a perfect choice. This sturdy surface bathtub is easy to clean and can resist the growth of bacteria and mold. Advanced technology in our bathtub manufacturing enables us to provide perfect stability and make your bath experience as good as possible. Our products are also resistant to high temperature, acid and alkali. Advanced and unique solid surface materials provide a perfect surface that other types of materials cannot achieve.
2) Easy to clean
The luxurious artificial stone resin Acrylic Solid Surface bathtub is the perfect example of our art and endless desire for perfection. Easily change your bathroom from ordinary to exotic. This exquisite work will become the topic of your home. The stunning realistic texture and gloss create an amazing natural appearance that you will enjoy for years. It is easy to clean, low maintenance cost, and its non porous surface can prevent dirt adhesion, so it can be used at any time!
3) Design
Stylish, modern and timeless beauty, this designer bathtub is absolutely suitable for any bathroom. The unique design makes it the focus of your room, and the high-quality acrylic structure performs its best function without affecting its durability or aesthetics. Luxurious artificial stone resin Acrylic Solid Surface bathtub is a good choice for your bathroom. Its modern design adds style to your bathroom decoration, while the ergonomic design makes you comfortable to use. It has a durable structure, seamless edges and an easy to clean surface.
ABOUT JIASHENG
JiaSheng is a well regarded and experienced import &export company headquartered in Foshan, China.
We have been established since 2009 and is also a member of the Foshan Chamber of Commerce for Importers and Exporters Council.
We are staffed with a team of professional buyers & QA personnel with extensive experience in product sourcing, import and export service and technical knowledge in quality inspection.
Through our vast network of suppliers across the China market, we provide our clients with a wide choice of premium value and high quality products to meet their requirements.