Product Display of brass floor drain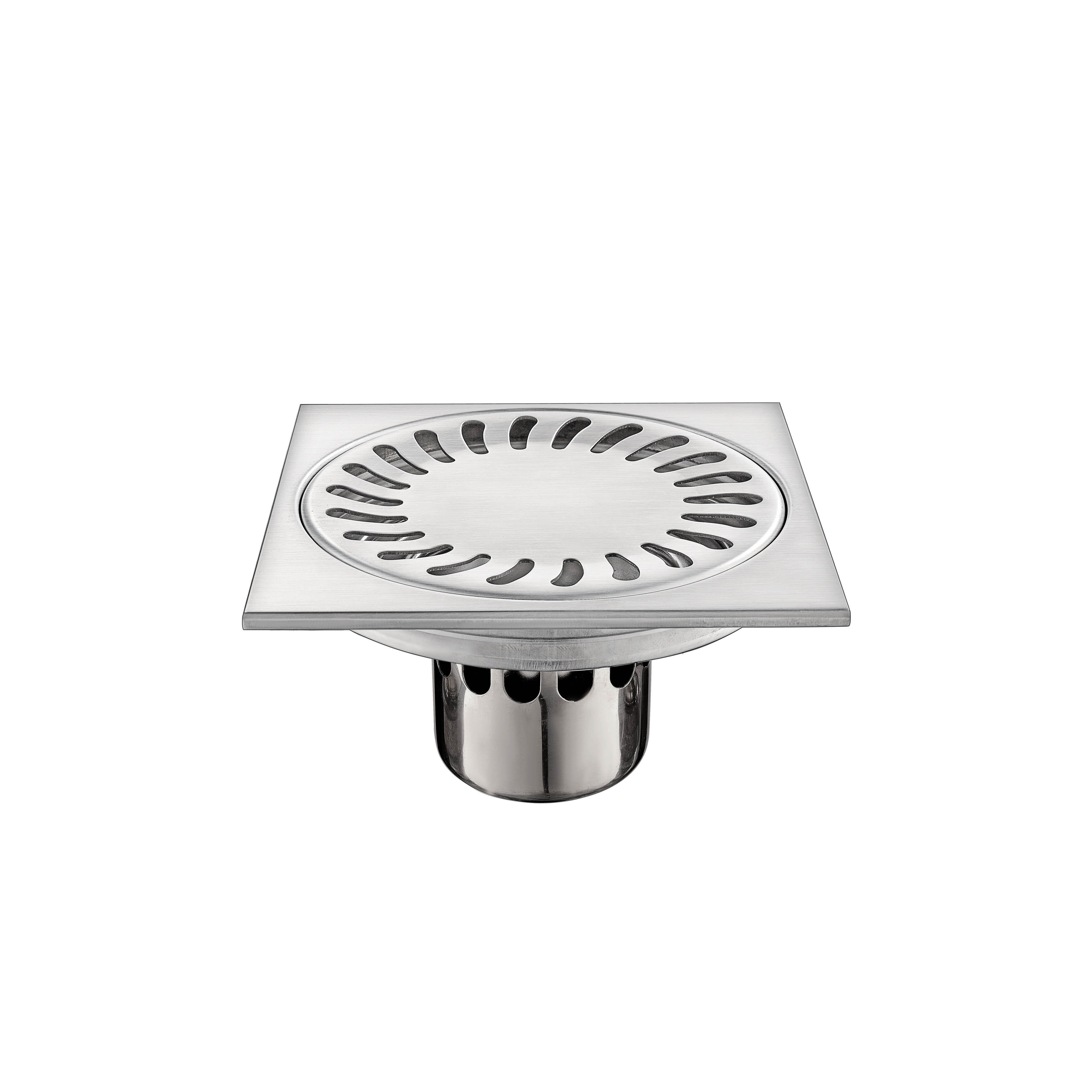 Product Description of brass floor drain
Anti cockroach trap drainage bathroom stainless steel floor drain square cover shower drainage pipe is very suitable for shower, washbasin, game pool and kitchen drainage pipe. Simply place the drain cover on the bathroom / kitchen floor drain and replace the existing cover. Seals can prevent water from flowing back into the room and cockroaches from entering your home.
1) Characteristics
Stainless steel, strong and durable; Anti cockroach design can effectively prevent cockroaches from breeding in water pipes; Kitchen sink, shower, bathtub and washing machine bucket are easy to drain; During use or cleaning, the cover can be quickly removed as required.
2) Specific functions
This drain cover will help prevent cockroaches and other insects from living in the bathroom drain. The durable stainless steel structure can prevent cracking, peeling and rusting in high humidity environments such as bathrooms. A stainless steel panel covers the whole drainage pipe to minimize the gap between the panels so that cockroaches can climb up. This is the cockroach trap drain. There is a grid inside the drainage hood, which can catch cockroaches, mosquitoes, flies and other pests for easy treatment. It is made of high-quality stainless steel, durable and easy to clean. Use it with the traps you already have to provide a comprehensive solution to your pest problem!
3) Durable
This product is made of 100% stainless steel, durable and rust proof. The drainage cover can prevent mosquitoes, cockroaches and other dirty air from entering the toilet, so that the toilet has no odor. Has passed the market value test certificate. The cover is a new design with high quality and reasonable price.
4) Function
Decorative drainage hood is a simple way to add personality and style to the bathroom. These unique square floor drain covers will provide a practical non slip surface while also protecting your floor from drains. They are made of high-quality stainless steel, durable, dirt resistant, easy to maintain, and can benefit you for life.
5) Small family expert
The drain cover is made of high-quality stainless steel. It has a beautiful satin finish, giving the product a glossy and attractive appearance. The drain cover is easy to install, which means that no plumber is required. You can simply put it on the bathtub or shower and make sure there are no cockroaches around the drain cover. With this product, you will ensure that the bathroom area where children and pets live is clean.
ABOUT JIASHENG
JiaSheng is a well regarded and experienced import &export company headquartered in Foshan, China.
We have been established since 2009 and is also a member of the Foshan Chamber of Commerce for Importers and Exporters Council.
We are staffed with a team of professional buyers & QA personnel with extensive experience in product sourcing, import and export service and technical knowledge in quality inspection.
Through our vast network of suppliers across the China market, we provide our clients with a wide choice of premium value and high quality products to meet their requirements.