Product Display of Stainless Steel Soap Dish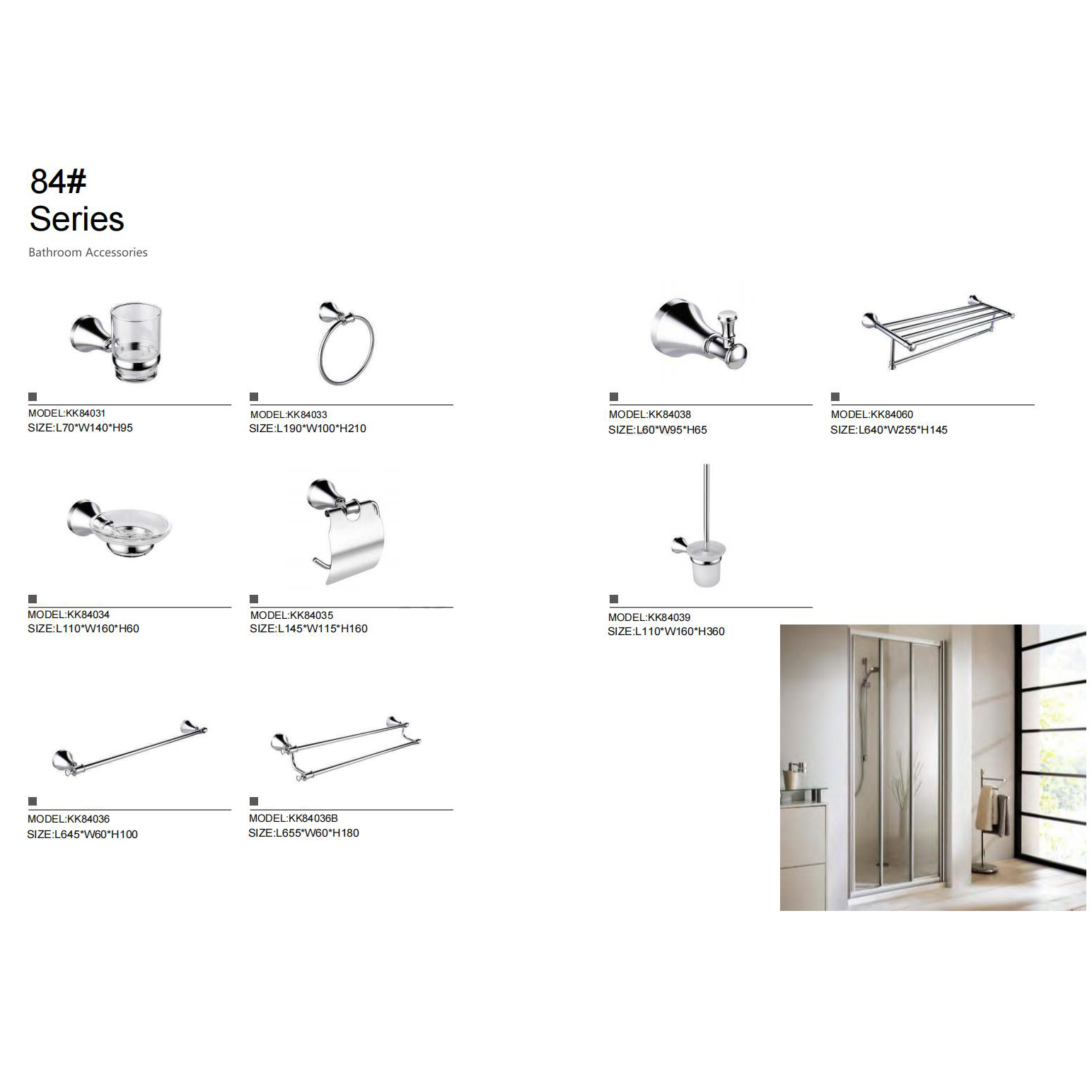 Product Description Of Soap Dish
Now many people will build their shower room in the bathroom. Do you know what the accessories and hardware of the shower room are?
What are the bathroom accessories?
Soap dish: a container for placing soap and scented soap. It separates the soap block from the falling water drop to prevent the manual soap from being soaked by water.
Soap net: suction cup soap rack, so that the soap has a fixed position, and the storage is more neat and beautiful, fast and simple, and super heavy.
Mouthwash cup holder: the toothbrush can be hung independently to prevent cross infection. It is wall mounted and does not occupy the table space.
Towel rack: it is used for hanging towels, and can also be used for beauty. Some also have the functions of heating, drying, disinfection, and inhibiting the growth of bacteria.
Towel ring: it is used for placing and hanging towels at home. Generally, its shape is a ring or semicircle, with strong technological and practical functions.
Bath towel rack: it is foldable and can be used to disinfect towels. It is generally installed on the wall of the toilet and used to place clothes and towels.
Clothes hook: it is something that is used to hang clothes in a certain place, and it is bent into a curve or corner.
Paper towel rack: the paper towel rack is a container or bracket used to build in or hold roll paper or origami.
Shelf: it is a shelf for placing sundries, which is composed of a bottom plate and pillar, with a unique shape and smart design.
Purchase of bathroom accessories
Material: all copper, stainless steel, aluminum, and copper-zinc alloy, etc. all copper (expensive) and aluminum (easy to oxidize) are not recommended. Stainless steel 304 has high durability, high price, and beautiful alloy.
Pipe fittings: hollow pipes and solid pipes. After all, these are light articles used for hanging bath towels, towels, toilet paper, washing, and cosmetics. Hollow pipes are enough.
Judgment method of coating quality:
A look: Generally speaking, the brighter and finer the surface, the more obvious the mirror effect, and the better the plating process;
Second, listen to the introductions of several brand shopping guides, mainly about the plating. Good bathroom hardware has not only experienced polishing, polishing, and dust removal in the early stage but also has up to six or seven layers of nickel plating and chromium plating. The more the plating, the better the quality;
Three grips: you can use the grip method to see whether the material is good or bad. Some merchants will use cast iron material to pretend to be all copper or copper-zinc alloy hardware. After holding the hardware for two or three seconds, the fog and trace will disappear quickly. It can be determined that the material is copper. If the fog and trace do not disperse for a long time, the material is likely to be noncopper.