Product Display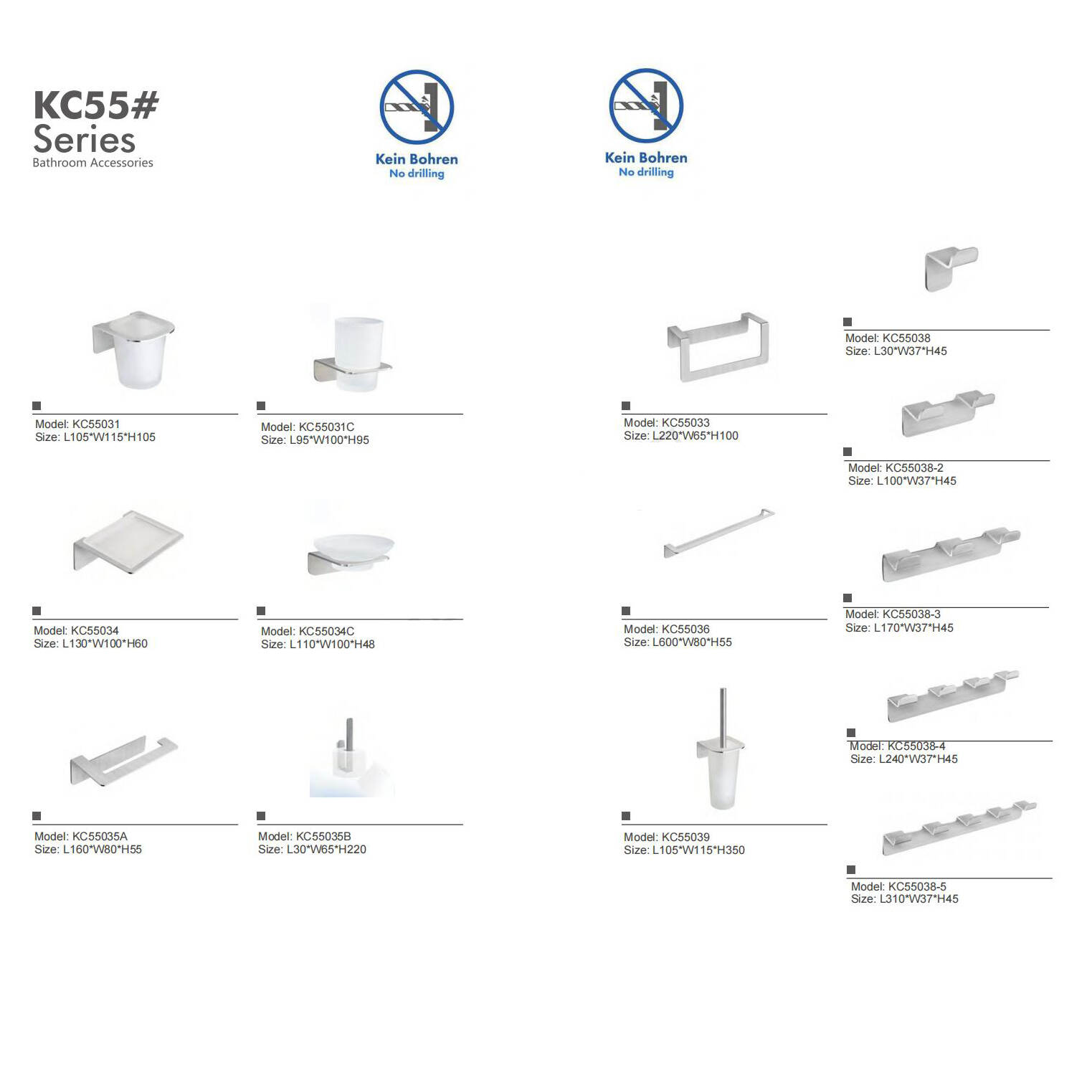 Product Description
The stainless steel wall hanging bathroom towel rack is suitable for small bathrooms and hotels. The towel rack is made of 304 stainless steel, durable and easy to clean. It also includes an adjustable hook for easy installation. This towel rack takes the convenience of the bathroom or clothes rack to a new level. The wall mounted design is very suitable for people on the road, and the chrome plated finish will be used for many years. And the strong and safe bracket is easy to install and can be installed immediately! This towel rack is a good way to ensure that your guests are ready for the next event after taking a shower on the beach. The simple and sturdy design is ideal for storing towels of any size. The distance between the hooks is large enough so that guests can hang towels, bathrobes or clothes without overlapping or touching.
1) As a gift
This towel rack is an ideal choice for the bathroom and a great gift for moving. With its beautiful stainless steel surface and modern design, it can be matched with any type of decoration. Double pole style has enough space to hang towels, hand towels, towels, etc.
2) Usage scenario
Stainless steel wall hanging bathroom towel rack is suitable for small bathroom and hotel towel rack. It is rust proof and can exist independently. Including installation hardware. Suitable for hotels, rooms and families. The rack is easy to install, durable and durable. Use in small bathrooms or wherever more hanging space is needed. It is very suitable for hotels, hospitals, spas, homes, etc.
3) Function
Towel rack is an important bathroom accessory. They are ideal for storing towels, clothes and other bathroom supplies. Highly durable stainless steel makes this towel rack rust proof and easy to clean. The wall mounted towel rack is very suitable for small space, because you can install it on the wall or door of the bathroom. This wall mounted towel rack is the perfect choice to meet your space saving needs. It is made of durable stainless steel and can accommodate all types of towels. You will like the convenience and lightness it provides when you are tidying up after a whole day's work or hanging around at home. The size can also be customized according to your own needs.
4) Appearance
This stainless steel wall mounted bathroom towel rack is suitable for small bathroom hotels. The towel rack is very beautiful and provides you with an ideal place to hang towels, robes and even keys. Just screw it on the wall and hang it! You can use this towel rack with other bathroom accessories. This is a high-quality towel rack that can be installed on a wall or any other surface. Its superior quality provides safe traction and additional stability. This towel rack looks great in a hotel or at home, but it is also strong enough to withstand heavy use in a business environment. It can fully support towels weighing up to 10 pounds (4.5 kg)