Product Display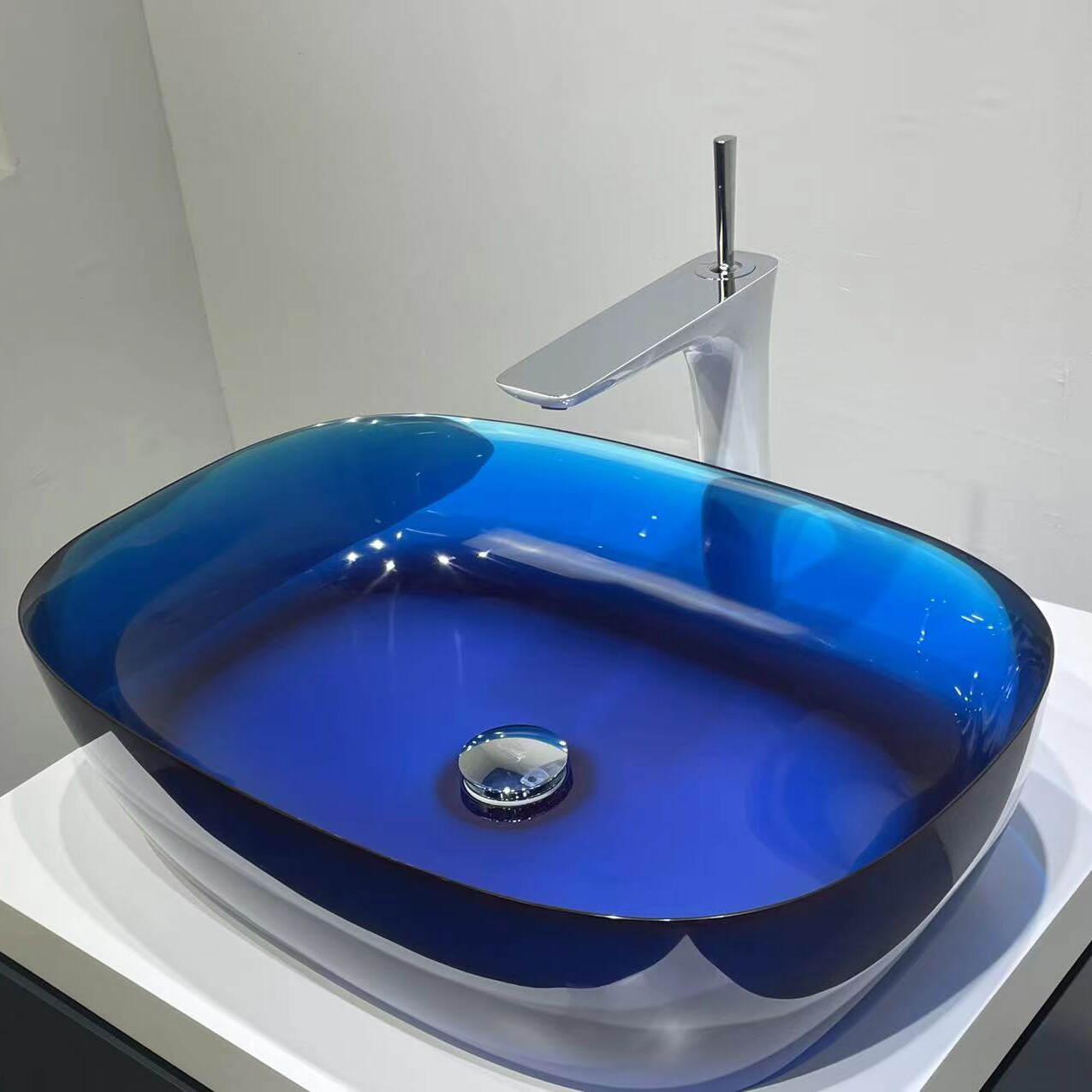 Product Description
China exports a new type of color wall hanging sink and resin stone wall hanging basin. Natural stone handmade is a perfect combination of art and modern technology. This unique sink is suitable for living room, bedroom and bathroom decoration, swimming pool design, etc. It has special material characteristics; Non toxic, tasteless and pollution-free. This wall mounted sink is made of high-quality materials, which is more durable and safe and suitable for your daily use. The natural appearance makes this sink perfect match with various bathroom styles. Light weight, easy to set and remove. The specially designed bracket is strong enough to bear the weight of the washbasin and maintain stability during use. If you have any questions about the product, please feel free to contact us!
1) Usage scenario
The design of this basin is fashionable and novel, which perfectly matches the modern bathroom. It has a modern appearance and is very suitable for public and private bathrooms. The basin is made of high-quality materials, durable, rust proof and easy to clean.
2) Stone wall hanging basin is a unique and convenient sink, which can be carved from stone or marble. It will not overflow, giving people the illusion of a disappeared drain pipe. One or more faucets can be installed on the top, possibly folded up to create a decorative appearance, and the sink is installed on each side. The basin does not have any drainage system, so the user needs a separate drainage system before properly installing the stone wall basin.
3) This modern sink is made of high-quality environmental resin. Ultra classic design and natural beauty show extreme luxury. Stone wall mounted sink is very modern, very simple and easy to clean. The main features of the product are: beautiful appearance, compact body, rust and corrosion prevention. This wall mounted sink is designed for modern interior decoration. It is characterized by exquisite design, smooth processing and fine workmanship. With high hardness and heat resistance, it can be used safely at home. In addition, it also has excellent mechanical strength and corrosion resistance, and is no longer susceptible to sunlight, acid-base reaction or medium impact. Resin basin wall mounted sink has a variety of styles and sizes. They can be hung on the wall or desktop, or fixed on the floor or other places according to the size, making your bathroom more environmentally friendly and comfortable.
ABOUT JIASHENG
JiaSheng is a well regarded and experienced import &export company headquartered in Foshan, China.
We have been established since 2009 and is also a member of the Foshan Chamber of Commerce for Importers and Exporters Council.
We are staffed with a team of professional buyers & QA personnel with extensive experience in product sourcing, import and export service and technical knowledge in quality inspection.
Through our vast network of suppliers across the China market, we provide our clients with a wide choice of premium value and high quality products to meet their requirements.