Product Display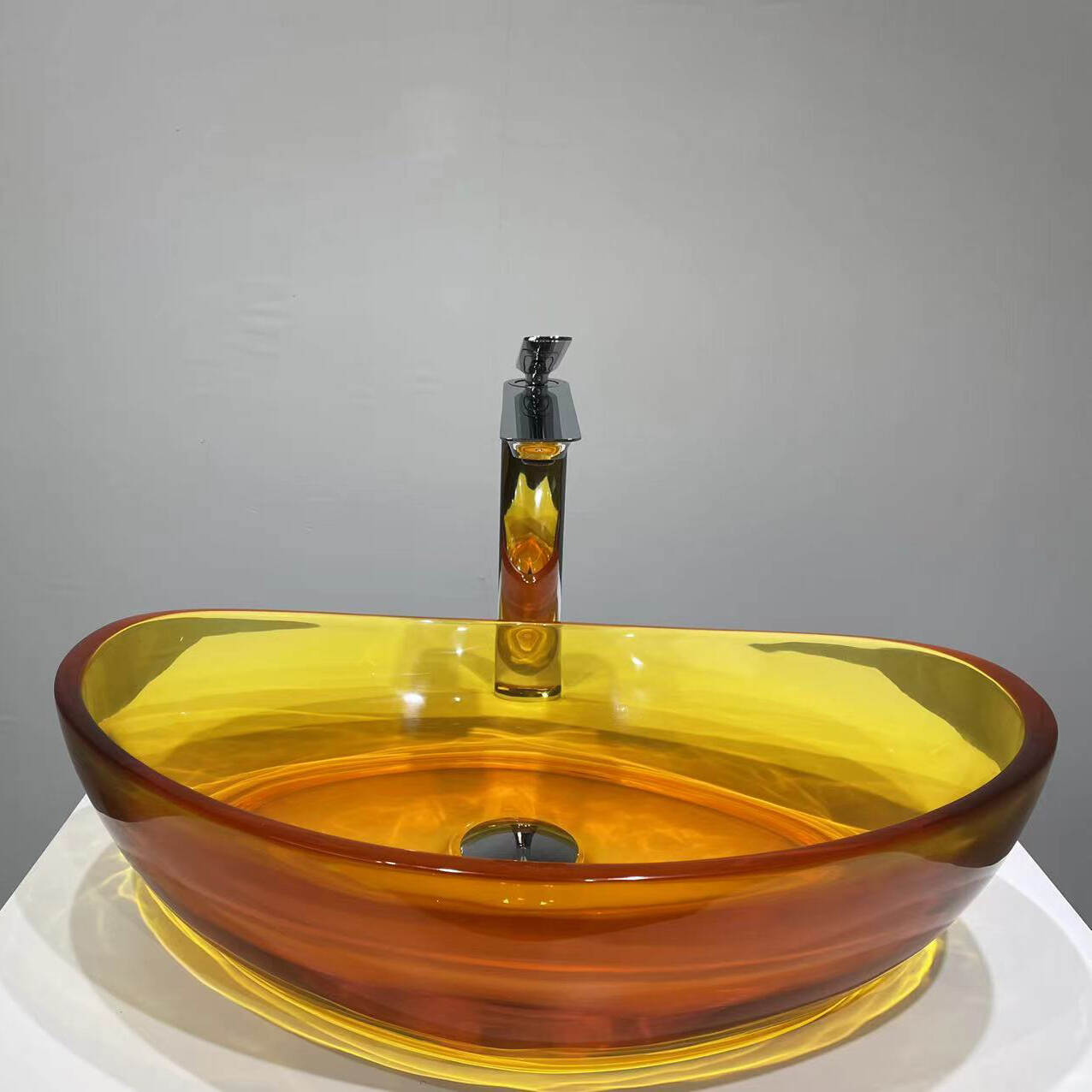 Product Description
Are you looking for a circular sink to install in the bathroom? Well, it's time to look at our modern round art basin Beige gold black bathroom sink countertop container sink top installation. For those who want a unique piece of furniture to add charm to their daily life, this is a perfect supplement. Luxurious round art basin Beige gold black bathroom sink counter top container sink top installation. The shape of this sink is really inspiring and can beautify the bathroom space. High quality stainless steel ensures durability. This product can be used for several years without any problems. It is both environmentally friendly and valuable and can be used for your home decoration.
1) You will be amazed at the beauty of this container sink. This container is made of high-quality materials and can be used in any bathroom. Its modern design is polished and durable. If you are looking to upgrade your current sink, this will be a good choice.
2) This round container sink is an excellent way to design a modern bathroom. This modern container sink is one of the latest trends in bathroom design. It provides a faucet style for countertop or dressing table installation, and can be installed on deck and wall mounted versions. This container sink adopts a fashionable shape and a solid glass structure, which can be used as a substitute for your current dresser sink or as a central decoration. Gorgeous and gorgeous, this luxurious modern round art basin Beige gold black bathroom sink countertop container sink top mounting frame can become one of the excellent decorations of your new house. It is made of a full set of high-quality materials. Both cold and hot water are more durable and easy to clean. It is suitable for daily use. As a unique display, it complements your interior decoration and is definitely your best choice.
3) This container sink is a perfect combination of art and function. The modern spherical design adds a touch of fashion and elegance to your bathroom, while the bright hand-made paint adds instant appeal. Elegant, it can be used as an independent sink, or it can be matched with a countertop to display your favorite collections or plants. This modern black sink will be the focus of your bathroom decoration. This container sink has a modern Beige gold finish that complements any existing decoration. Elegant lines make it ideal as a stand-alone unit or part of a sink.
ABOUT JIASHENG
JiaSheng is a well regarded and experienced import &export company headquartered in Foshan, China.
We have been established since 2009 and is also a member of the Foshan Chamber of Commerce for Importers and Exporters Council.
We are staffed with a team of professional buyers & QA personnel with extensive experience in product sourcing, import and export service and technical knowledge in quality inspection.
Through our vast network of suppliers across the China market, we provide our clients with a wide choice of premium value and high quality products to meet their requirements.