Product Display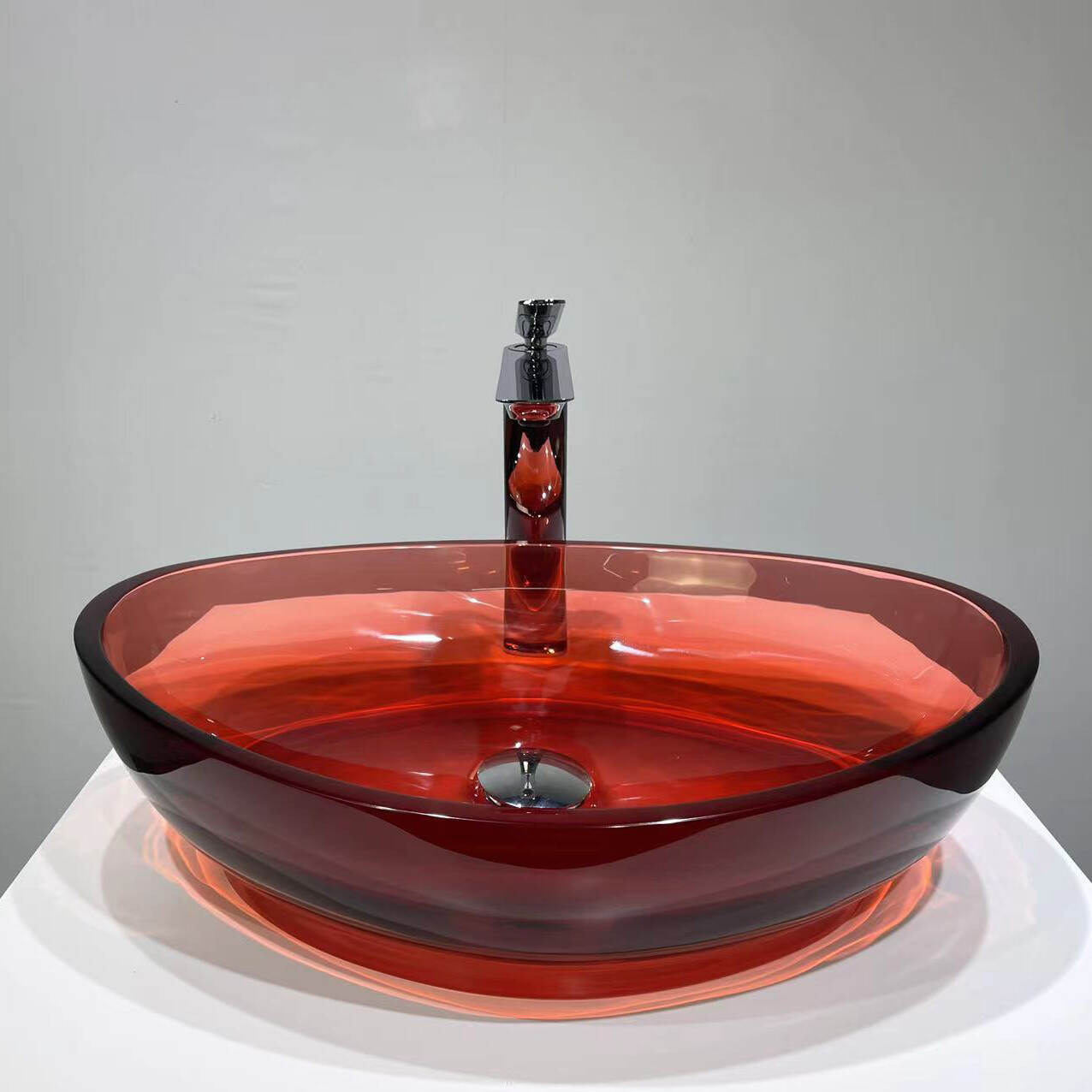 Product Description
Romantic color basin artificial stone square vegetable basin newly designed colorful art rainbow color basin is a perfect supplement to your home decoration. This article has many uses at home. It's very beautiful to put it at home. This product is made of high-quality materials and is durable. Romantic color basin artificial stone square dishwasher new design colorful art rainbow color basin is a good place to store your things. It has the ability to store different items, and can perform functions such as storing books, cosmetics, tablecloths, etc. In addition, it can also serve as a charming decoration in any room of your home.
1) Characteristics
Artificial stone, with better durability and stability, is a bright spot. It can wear well even in corrosive environment. The shattering resistance and impact resistance are superior to natural stone materials for a long time. The surface is smooth and glossy without scratches and stains. This square basin can add a unique and fashionable appearance to your bathroom decoration. Romantic color basin artificial stone square basin new design color rain bow color basin is made of high-quality materials, with bright surface and better wear resistance. The basin is durable, beautifully designed, easy to install, colorful and artistic. It can be used in your bathroom. This is the perfect choice to decorate your house or hotel.
2) Design
Decorate your bathroom with our romantic colored basin and artificial stone square basin. This simple and elegant basin can be used as a bathroom sink or living room, dressing table or under the window. The artificial stone wash basin is easy to clean and has a variety of colors to choose from, which can match your home style. Its unique design adds function and style to your decoration.
3) As a gift
This newly designed colorful art rainbow basin is made of artificial stone. It looks beautiful, exquisite and elegant. Independent size for easy placement in any room. You can put it in the living room, bathroom, kitchen or even on the lawn outside. Don't hesitate to buy one for yourself or give it as a gift to friends! Romantic artificial stone square basin is a newly designed colorful artistic rainbow basin, with exquisite materials and excellent workmanship. This washbasin can be placed in the bathroom or toilet to provide you with a comfortable washing and cleaning experience. It adopts a unique design, looks very beautiful and modern, and is very suitable as a practical gift for your lover.
ABOUT JIASHENG
JiaSheng is a well regarded and experienced import &export company headquartered in Foshan, China.
We have been established since 2009 and is also a member of the Foshan Chamber of Commerce for Importers and Exporters Council.
We are staffed with a team of professional buyers & QA personnel with extensive experience in product sourcing, import and export service and technical knowledge in quality inspection.
Through our vast network of suppliers across the China market, we provide our clients with a wide choice of premium value and high quality products to meet their requirements.