Product Display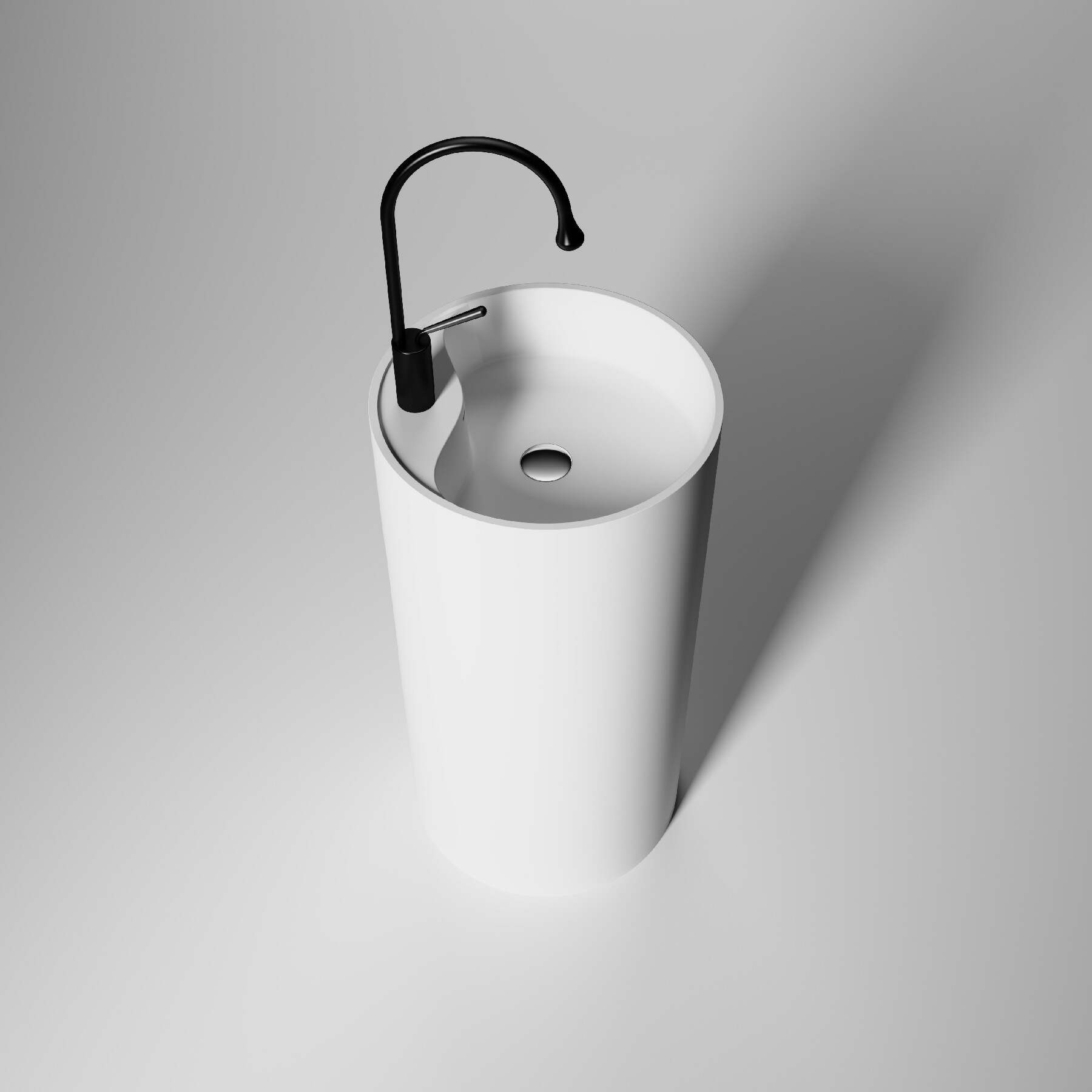 Product Description
Diamond solid surface stone basin base basin sink wash toilet floor basin is a good supplement to any family. The basin adopts high-quality mirror treatment, and the surface material structure is firm and easy to clean. After each use, wipe it with mild soap and water.
1) Design
This round diamond solid surface stone basin base is available in a variety of sizes and is very suitable for modern toilets. With its compact structure, this fashionable combination of sink and base has simple lines, which can add some visual appeal to any bathroom. The pool adopts solid surface, and the base increases the three-dimensional feeling of the design. Its diamond bowl and square shape allow water to flow gently into the basin and down into the drainage area to ensure proper hand washing before leaving the bathroom. This sink is a good way to update the bathroom. This sink provides a new design dimension and will add a modern design to any bathroom. This basin is made of high-quality materials and can be used for a long time without any maintenance. It's very round and looks elegant.
2) Long service life
Diamond solid surface stone basin base basin sink bathroom floor basin circular design, smooth and polished surface. This basin is made of solid stone and is very durable. The basin has a high quality structure and has a longer service life than many other available sinks. The basin is easy to clean and use and is ideal for modern bathrooms.
3) Material
Solid surfaces are artificial materials that can be used in many applications, including but not limited to tabletops. It is made by mixing raw materials and additives under high temperature and pressure. This process produces a hard solid surface material without voids or pores, making it durable and chemically resistant.
4) Perfect sink for modern bathrooms. This high-quality wash basin is an excellent supplement to any modern bathroom or cloakroom, and is also ideal for small rooms with limited space. This 100% solid wall mounted sink has a mirror like polished surface. With its stunning appearance, simple lines and durable materials, it is sure to attract attention and show individuality. This sturdy surface stone basin base sink is a good addition to your bathroom. This bathroom sink is available in a variety of colors and sizes, suitable for any decoration. With its slim shape, you can easily place a lot of furniture in your small bathroom without hindering the view or creating a crowded space.
ABOUT JIASHENG
JiaSheng is a well regarded and experienced import &export company headquartered in Foshan, China.
We have been established since 2009 and is also a member of the Foshan Chamber of Commerce for Importers and Exporters Council.
We are staffed with a team of professional buyers & QA personnel with extensive experience in product sourcing, import and export service and technical knowledge in quality inspection.
Through our vast network of suppliers across the China market, we provide our clients with a wide choice of premium value and high quality products to meet their requirements.