Product Display of Custom Swimming Pool Tiles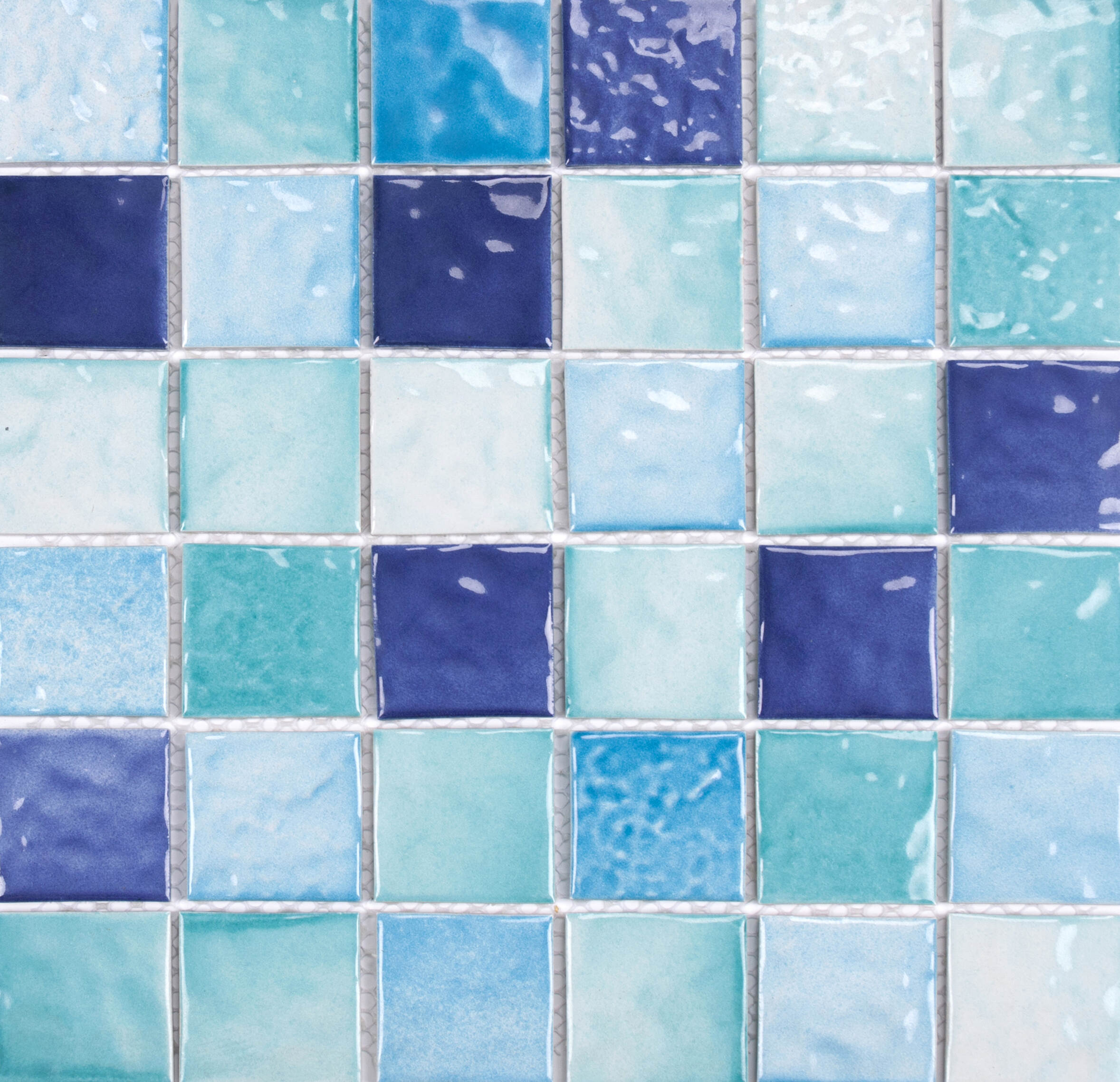 Product Description of Swimming Pool Tiles
Mosaic ceramic tile is also a common decorative material in modern household life. It is mainly used in the home and bathroom. Using mosaic ceramic tiles can have a good decorative effect. However, for the first time decoration friends do not know how to choose mosaic ceramic tile, so today I will tell you the precautions for choosing mosaic ceramic tile.
4 tips for choosing ceramic mosaic:
Tile positioning
Like other kinds of tiles, mosaic tiles are divided into different positions and grades. The prices of mosaic tiles of different grades are also different, and the prices are also related to the grades. In the early stage, we should clearly know what kind of effect we want to install, so we should choose mosaic tiles according to our own budget to avoid economic pressure caused by budget overrun.
Specification and size
When choosing mosaic tiles, we also need to pay attention to the size and specification of the tiles to be purchased. We remind you to check the size of the place where mosaic tiles need to be made on the design drawing and select the appropriate size of mosaic tiles according to the size. Only in this way can the decorative effect of mosaic tiles be more perfect, Attention to the size also enables us to order ceramic tiles in the right quantity.
Pay attention to the pattern
Attention should also be paid to the pattern on the surface of ceramic tiles. Generally, the pattern color on the surface of good ceramic tiles is very clear, and the process is very delicate. There is no obvious color difference, nor will there be dislocation and broken lines. The overall tone and pattern are complete, and there is no obvious phenomenon of pattern dislocation and pattern loss or color difference.
Pay attention to the glaze
When you choose ceramic tiles, you should also pay attention to the glaze on the surface. The glaze of good ceramic tiles is very delicate and smooth, and the glaze is even and smooth. When selecting, you can touch the ceramic tile to feel whether it has defective particles and whether the glaze on the surface is fine. Then, you can observe whether the color of the surface is bright and bright and whether the thickness of the glaze is uniform. If the above is found, it indicates that it is defective.
In fact, mosaic tiles are still very good as decorative decorations in the bathroom or other spaces. It just depends on how you design and choose. Choosing good tiles can better reflect the decorative effect.
We are a Mosaic tiles exporter supplier wholesaler, our products satisfy our customers. And we want to be your long-term partner, any interests, welcome to contact us.