Product Display of Custom Wall Tiles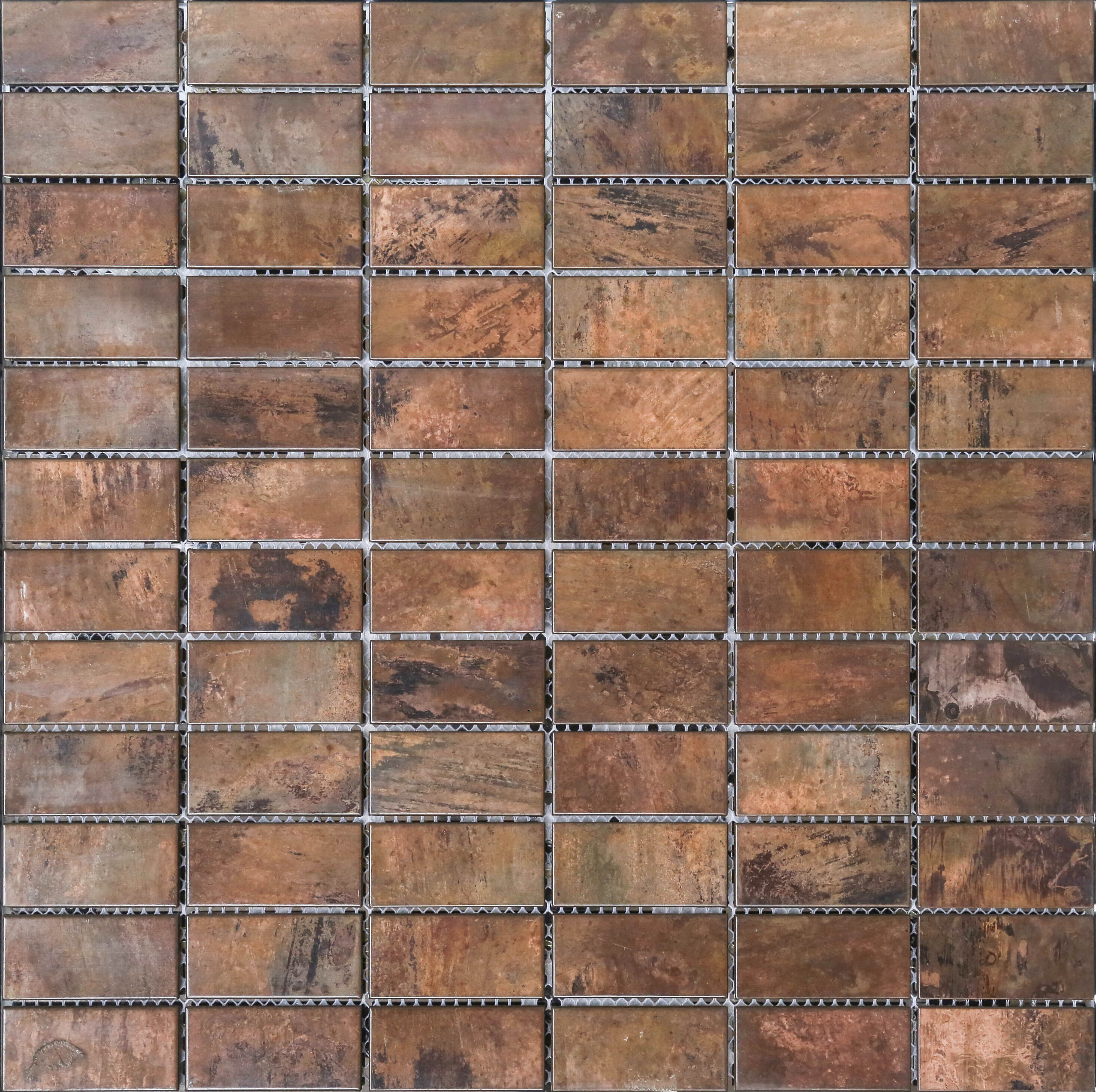 Product Description of Wall Tiles
Where can metal mosaic be used?
If the unique luster of metal can be well matched and shaped, it can still produce many beautiful ornaments. Moreover, the metal also has good corrosion resistance, no deformation, stronger stability, and more advantages in use.
Metal mosaic is a product we often see. It can be used in personal decoration, enterprises, and entertainment places. It has a wide range of applications and a unique shape. It can also be designed and produced according to our needs. Therefore, many customers are willing to buy such products.
Here is a brief introduction to the occasions where metal mosaics can be used. I believe it will also be of great help to our procurement.
Applicable occasion 1: kitchen decoration.
If you want your kitchen to be very different and have a certain astigmatism effect, you can choose to use a metal mosaic. It can also be directly pasted on the cabinet. Only a simple design can ensure the final presentation effect, which is satisfactory to us.
Moreover, there are many kinds of such metal mosaics. If we want to ensure that it will not affect the overall decoration effect of the kitchen and its daily use, we can also choose some metal mosaics with larger areas, which will have better effects and meet our requirements. Moreover, the metal mosaic has a good dust-proof effect, and daily cleaning is also very convenient.
Applicable occasions 2: entertainment occasions.
We can see that metal mosaics are often used in bars, bars, hotels, hotels, KTV, and other entertainment places, which indicates that the application of such products is relatively wide.
Moreover, compared with other wall decorations, the metal mosaic can be coated with different colors, which has a longer service life and is more effective for indoor decoration.
The overall price of the metal mosaic is relatively moderate. It can be used for a long time and has a higher cost-performance ratio. It can ensure that the entertainment places do not need to be renovated for several years. The fashionable appearance is more popular with consumers. It can also change and combine the geometry of multi-water chestnut, and the final effect is also very good.
Applicable occasion 3: shopping mall decoration.
Shopping malls also need some very beautiful decoration products. Compared with wallpaper or other decoration products, metal mosaic still has more advantages. Although the price is slightly higher, the overall cost-performance ratio is quite good. Moreover, the mall can use large-area metal mosaic, and its beautiful effect is more worthy of our attention.
On the whole, the price of the product is slightly higher, but the use effect is better, and the durability is strong. Only a simple cleaning can ensure the best effect, so it is also more worthy of shopping malls. However, in order not to affect the visual senses of consumers, special attention must be paid to the control of color and size, otherwise, it may be too dazzling.
No matter what type of decoration is to be made of metal mosaic, special attention should be paid to selecting products produced by professional manufacturers. Most manufacturers may not provide door-to-door installation services, so we need to find professional workers.
There are many kinds of metal mosaics, and the constitution is relatively light. Simple use can ensure the best effect, and the installation is relatively convenient. It is recommended to purchase metal mosaics in batches directly through regular manufacturers or order appropriate products directly, to ensure the final decoration effect.