Product Display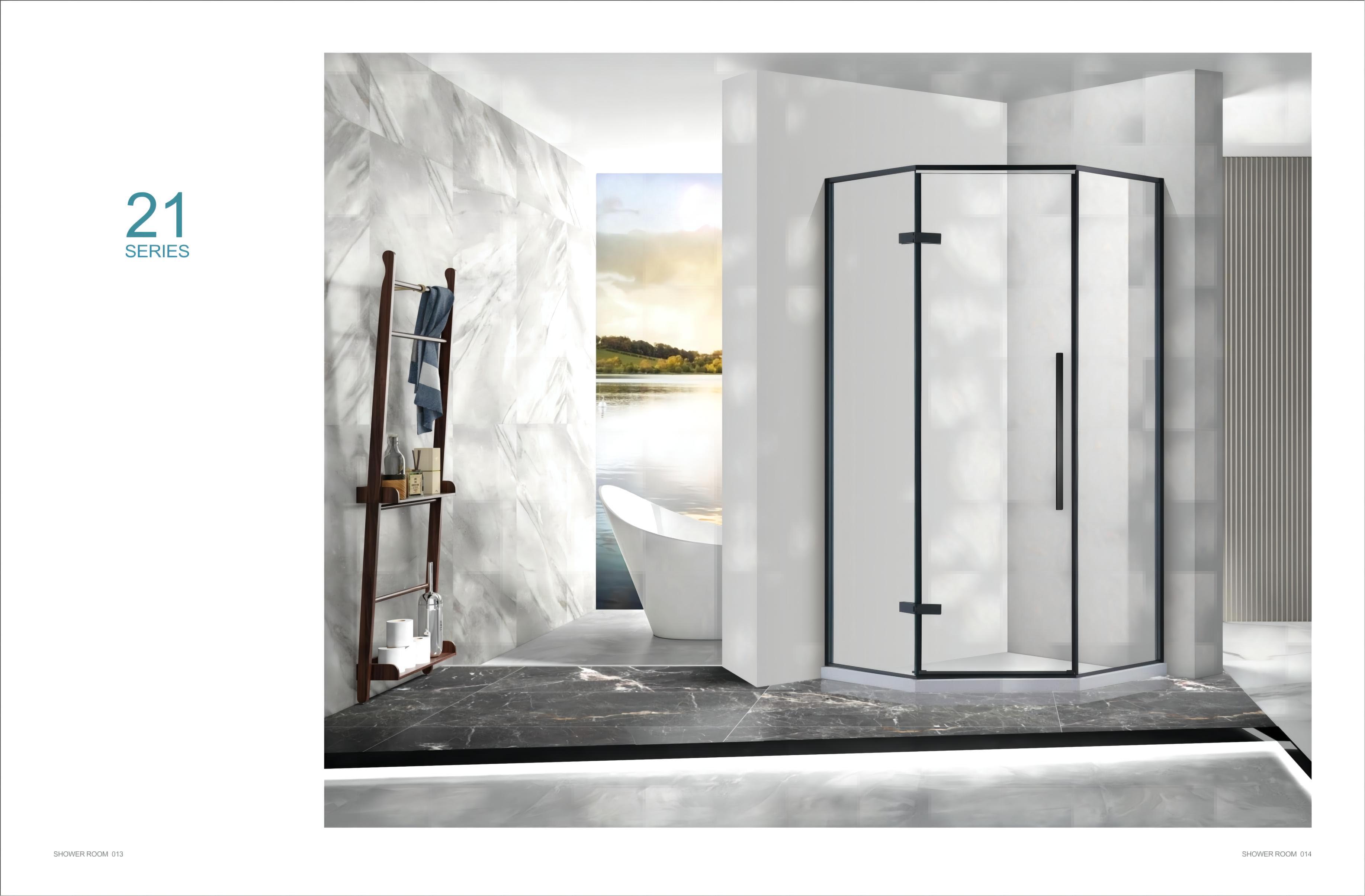 Product Description
Are you tired of old, rusty, dirty sliding doors? Or was the sliding door worn out during the shower broken? If you have these problems, this is your best choice. This high-quality sliding shower room style is designed to provide more convenience, intelligence and better cleaning experience. For those who love life, this is an ideal solution. The shower door is newly designed and very fashionable. Easy and simple installation; This is an intelligent alternative to the old telescopic door. No more foggy mirrors or trapped in the open shower. No need to drill into walls or mess with tile adhesive. This is a really carefree way to make your bathroom look cool! This product is very popular because it can help people save a lot of space and keep their hair clean. In addition, the push-pull shower door is not only beautiful in appearance, but also easy to open. The door can be automatically closed after use to prevent water from entering the room.
1) Function
This product is the latest fashion design, simple and generous appearance, handcrafted, light and portable. The main function of the glass shower door is to provide sound and light protection. It can block the radiation of hot water in the bathroom, thereby reducing the temperature when entering the bathroom. Sliding glass doors can protect you from water. In addition, you don't have to worry about the water flowing out of the bathtub after taking a bath.
2) Function
The shower door is very suitable for bathroom decoration, easy to clean and durable. It can protect the privacy of your family so that you can use it for a long time. New fashion design indoor bathroom decoration push-pull shower glass door house adopts tempered glass and high-strength copper pipe. The unique design maintains a perfect balance between beauty and practicality.
3) A good shower is a matter of personal preference, but choosing one can be daunting. After all, there are many choices in the market. If you are looking for something that fits your unique style and budget, this shower door is your best choice. With its sliding glass function and decorative etched mounting strips, it will definitely show fashion in your home.
4) This glass door shower room is made of high-quality materials and is durable. This glass door shower room is made of high-quality materials and is durable. If you are looking for a beautiful and practical shower room, this product will be the perfect choice to meet your needs.
ABOUT JIASHENG
JiaSheng is a well regarded and experienced import &export company headquartered in Foshan, China.
We have been established since 2009 and is also a member of the Foshan Chamber of Commerce for Importers and Exporters Council.
We are staffed with a team of professional buyers & QA personnel with extensive experience in product sourcing, import and export service and technical knowledge in quality inspection.
Through our vast network of suppliers across the China market, we provide our clients with a wide choice of premium value and high quality products to meet their requirements.