Product Display of Rain Shower Set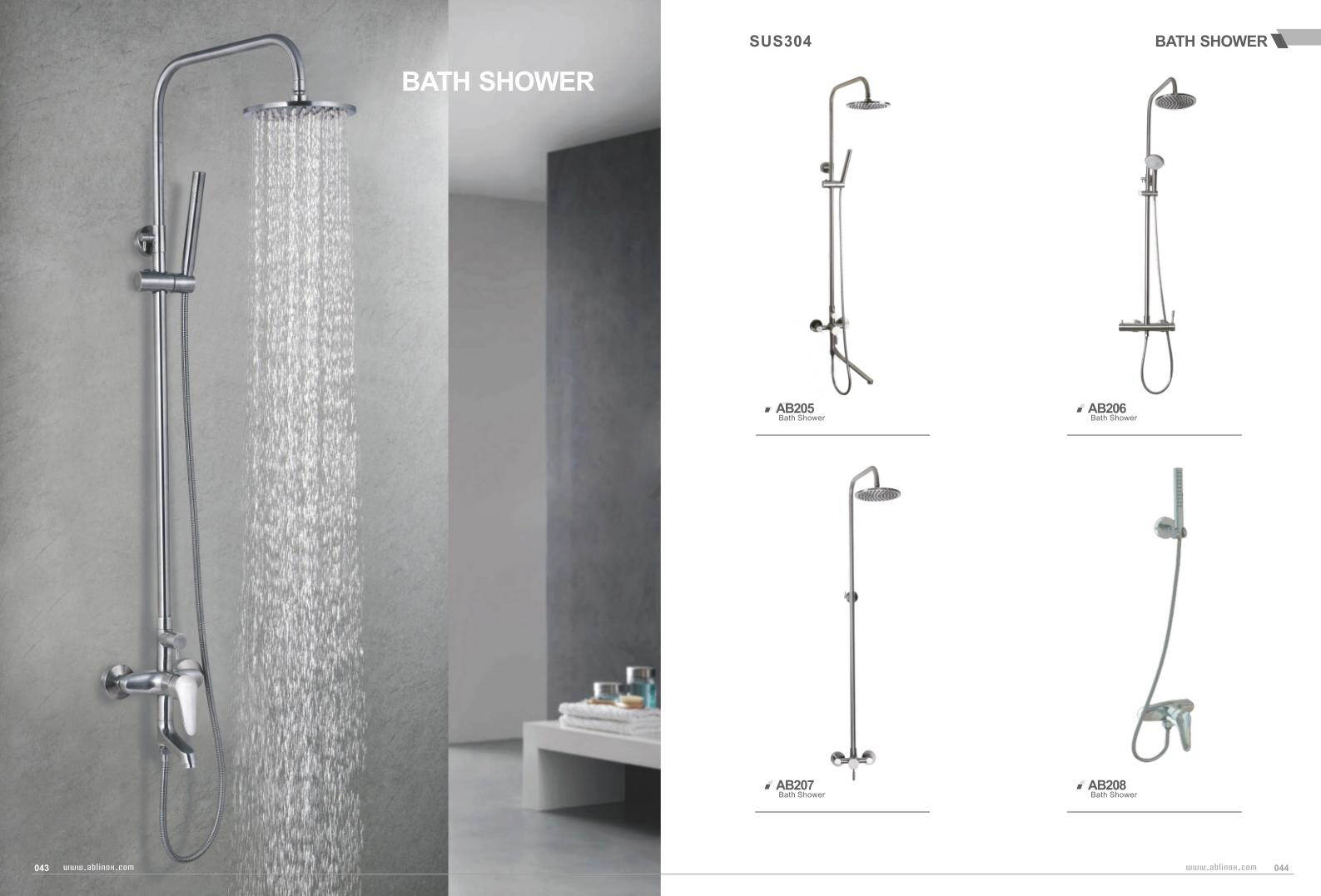 Product Description of Rain Shower Set
This complete bathroom shower can create a relaxing place for any bathroom. The chrome plating decoration of the shower and the hand-held shower complements the round anti fog mirror. Because of its armrest design, it is very convenient to use. The shower head will cover the floor and wall to create a happy bathing experience. The hand-held shower head can be neatly stored on the wall rack when not in use, and can be easily taken when needed. This complete bathroom shower is designed for relaxation, fashion and simple maintenance. This shower head is perfect for enjoying a spa like relaxing experience in your own bathroom.
1) Perfect your bathroom with this shower. The suit includes a hand-held shower, a fixed head and a side panel. The flow regulator allows you to adjust the water temperature, and the detachable hand-held shower is very suitable for shampoo or body wash. The fixed head includes 2 interchangeable nozzles, which can provide adjustable settings, while the side panel allows you to create an exciting hydraulic massage.
2) Get your dream shower experience at home. This complete set of equipment is equipped with shower head, shower arm, high-pressure hose and flexible water-saving connector. The shower head is designed to produce a torrential rain, which feels like pouring down from above and around at the same time.
3) From elegant, modern to classic, our full bathroom rain shower suite provides showers for every family decoration. There are four types of rain showers to choose from, providing its unique functions, including handheld shower heads and fixed shower heads with timed closing function. This convenient function allows you to enjoy the shower without worrying about running out of hot water, and also take into account the more important things in life.
4) This complete bathroom shower set is a luxurious, convenient and cost-effective upgrade to the bathroom. The fully adjustable overhead shower and hand-held double head shower let you get the perfect water pressure and temperature for your skin. Stainless steel shower bar allows you to easily install this product on almost any bathroom door or wall.
5) Get ready for an unprecedented shower experience. This shower set is equipped with rain shower and hand-held shower, providing excellent performance and maximum comfort. The adjustable faucet allows you to fine tune the temperature and water volume of each spray. Just click a button and you can enjoy powerful massage or soothing rain options.
ABOUT JIASHENG
JiaSheng is a well regarded and experienced import &export company headquartered in Foshan, China.
We have been established since 2009 and is also a member of the Foshan Chamber of Commerce for Importers and Exporters Council.
We are staffed with a team of professional buyers & QA personnel with extensive experience in product sourcing, import and export service and technical knowledge in quality inspection.
Through our vast network of suppliers across the China market, we provide our clients with a wide choice of premium value and high quality products to meet their requirements.