Product Display of wall mounted bath shower mixer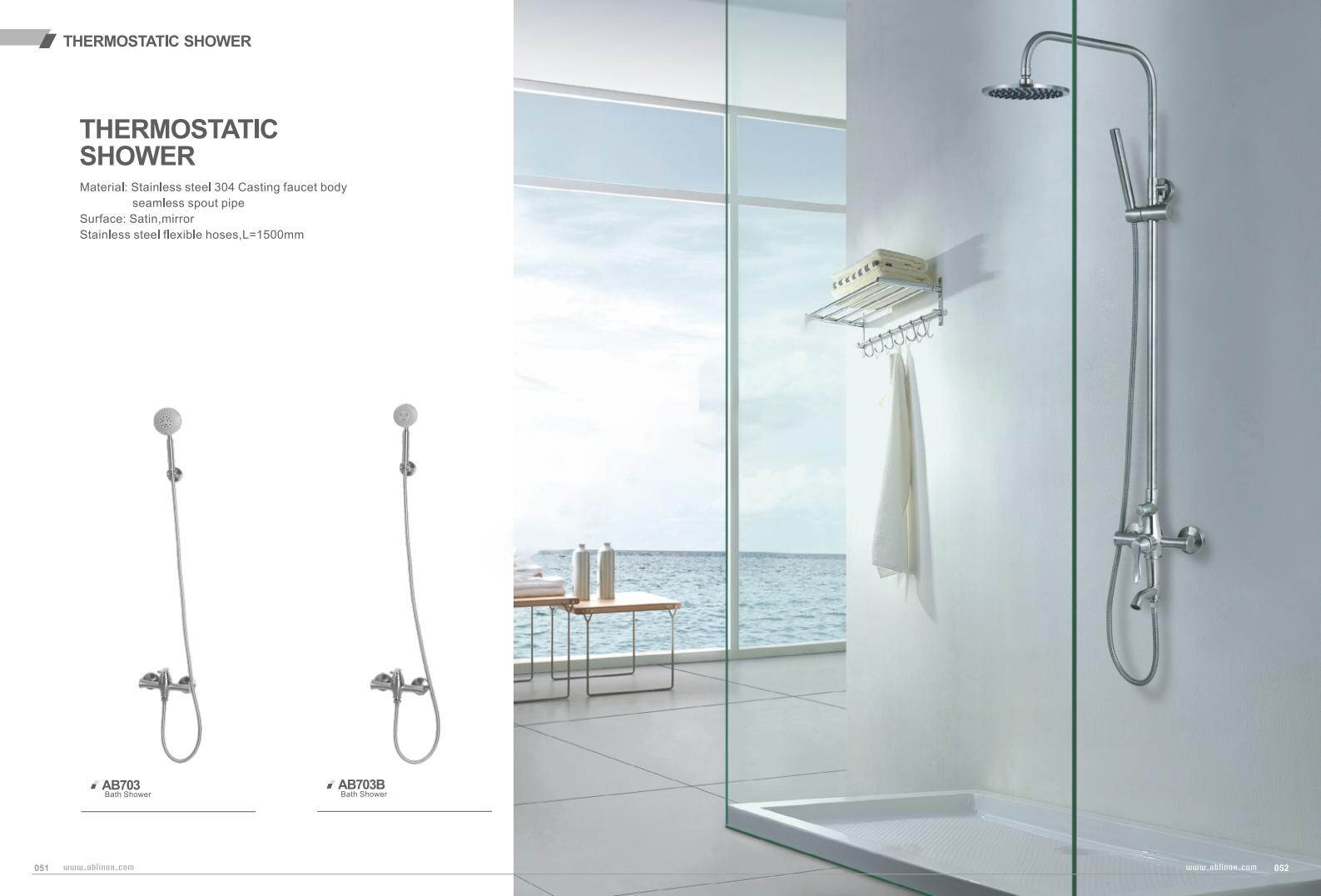 Product Description
This watermark shower faucet is an Australian Standard wall mounted Shower Kit with excellent color and finish. It is a steady investment product, which looks fashionable and fashionable in your bathroom. The combination of chrome plated brass and nickel plated brass creates a striking effect that will surely impress anyone lucky enough to enjoy a refreshing shower in the bathroom.
1) Easy to install
Wall mounted shower is a fashionable and practical way to make your bathroom look new. Watermark shower faucet is an Australian Standard wall mounted shower. The complete shower is easy to install, including hand-held and fixed shower heads. There are barrier free showers on both sides of the equipment. This allows you to easily use it in any direction, which means that even if you are a wheelchair user, you can still enjoy the new bathroom function.
2) Material
This high-quality shower equipment will make you rank among the best and have your own luxury shower room. Watermark shower faucet is an Australian Standard wall mounted shower. The complete shower is made of durable brass and is durable. This complete Shower Kit includes a shower hose, a mixing faucet, a hand-held shower head with a hose handle, and all the fixtures necessary to install it. This watermark shower faucet is a wall mounted multi head shower that you and your family can enjoy. It has Australian standards, which makes it easy for you to install. This shower faucet is made of high-quality materials and is durable.
3) Water can be saved.
Watermark shower faucet Australian Standard wall mounted Shower Kit valve, faucet and hose are integrated into one. Watermark shower mixer is a new technology, which combines cold and hot water mixing with water-saving function. A great innovation that can save your energy bill.
4) Upgrade your product!
It's time to refresh your bathroom and make it something you're proud of. With watermark's Australian standard shower set, you can make your dream bathroom look new without going bankrupt or needing a plumber. This wall mounted thermostatic faucet is an ideal choice for decoration and new houses. It is designed with a thermostatic valve to maintain a stable temperature by allowing only a predetermined amount of water to pass through at any given time. Australian standard shower mixer is made of the highest quality parts, with high-pressure valve and ball seat, which can achieve good flow control. We also provide special finishes such as anodized highlights. Our mixer range includes many fashionable shapes and designs from modern to traditional.
ABOUT JIASHENG
JiaSheng is a well regarded and experienced import &export company headquartered in Foshan, China.
We have been established since 2009 and is also a member of the Foshan Chamber of Commerce for Importers and Exporters Council.
We are staffed with a team of professional buyers & QA personnel with extensive experience in product sourcing, import and export service and technical knowledge in quality inspection.
Through our vast network of suppliers across the China market, we provide our clients with a wide choice of premium value and high quality products to meet their requirements.