Product Display of Bathroom Shower Faucets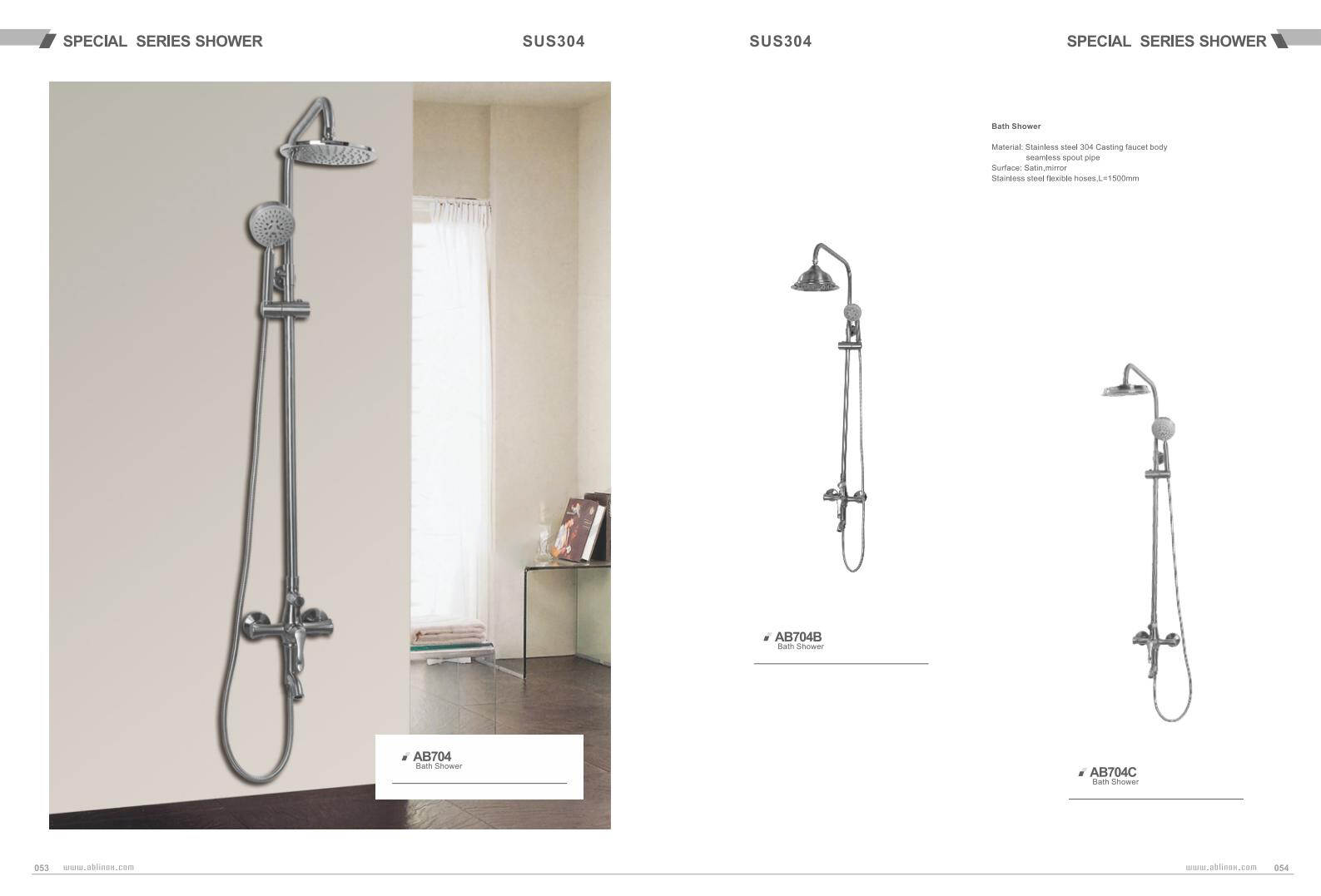 Product Description Of bathroom Chrome Shower Set
Are you looking for a reliable product to bring new vitality to your bathroom? Don't look! Our bathroom Chrome Shower Kit will make your shower a more relaxing and pleasant place at home. Its design is applicable to almost any standard shower, and two one-way valves can achieve maximum flow control. This piece is made of high-quality metal, so it is durable enough to spend many summers in the sun. You can use the shower faucet of the chrome plated shower set in the bathroom to add a unique style to your bathroom. This high-quality material and fine workmanship give this product a very durable and beautiful life. The chrome shower set is simple in design, making your bathroom clean, tidy and fashionable. This bathroom suit is suitable for people who like minimalist style. Professional manufacturers and professional sales team provide you with high-quality service.
1) Our products, your choice
If you can easily update your bathroom with our affordable bathroom accessories, why spend a lot of money on decoration? Most importantly, it will immediately improve the style and function. This bathroom Chrome Shower set is suitable for all bathrooms. The surface treatment of the product complies with international quality standards. All materials are manufactured and processed by our own factory. After strict selection and testing, our products can meet the needs of domestic and foreign customers, provide better services and create more value.
2) Material
This product has the characteristics of durability, low consumption and high efficiency. Chrome bath accessories are very popular with customers. Chrome plated brass valve body is corrosion-resistant and durable. It can be used for a long time.
3) Characteristics
Light weight, thin appearance, can be installed under the existing shower head. Easy to install, only professional plumber or handyman skills are required. All parts are firmly connected with screws, so there is no need to worry about looseness and leakage. The bathroom Chrome Shower set is of high quality, durable and beautifully designed. You can leave it at home or in the bathroom. This set of bathroom equipment is easy to install, including shower faucet, shower head and wall mounted shower faucet. With its gorgeous design, this will increase the function and value of your home. This Chrome Shower Kit includes a brushed nickel shower valve, a brushed nickel pull rod with shower hose, a hose diverter, and a user's manual. This kind of chrome plating decoration is destined to be the core of your bathroom, allowing you to enjoy years of fun.
ABOUT JIASHENG
JiaSheng is a well regarded and experienced import &export company headquartered in Foshan, China.
We have been established since 2009 and is also a member of the Foshan Chamber of Commerce for Importers and Exporters Council.
We are staffed with a team of professional buyers & QA personnel with extensive experience in product sourcing, import and export service and technical knowledge in quality inspection.
Through our vast network of suppliers across the China market, we provide our clients with a wide choice of premium value and high quality products to meet their requirements.