Product Display of White Ceramic Mosaic Wall Tiles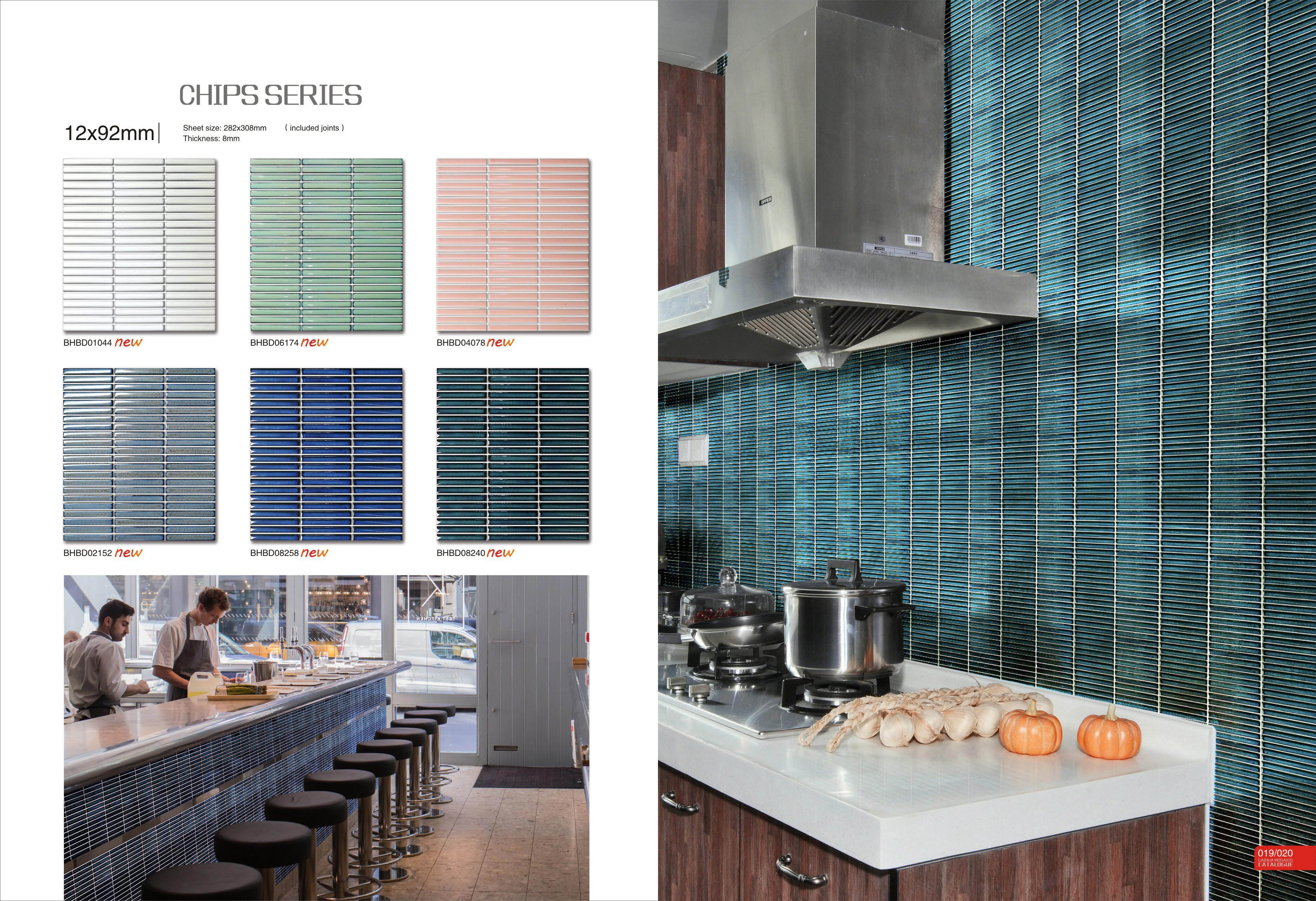 Product Description of Mosaic Wall Tiles
Why is glass mosaic so popular?
Glass plays an important role in home decoration, and glass mosaic is also a common glass product. It can be seen in many scenes of daily life, such as swimming pools, cinemas, kindergartens, and many other occasions. So, why is glass mosaic so popular? What are its characteristics?
Glass mosaic is a safe building material, made of natural minerals and glass powder. It is the safest building material and outstanding environmental protection material. It is acid and alkali resistant, corrosion-resistant, and colorfast, and is suitable for decorating the walls and floors of bathroom rooms. There are many kinds of glass mosaics, including colorless and transparent, colored and transparent, and translucent, with gold and silver spots, patterns, or stripes. The front is glossy and smooth; The back surface is provided with rough grooves to facilitate pasting with mortar.
The glass mosaic has the advantages of soft tone, simple, elegant, beautiful, good chemical stability, good thermal and cold stability, etc. it also has the characteristics of no color change, no dust accumulation, light volume weight, and strong adhesion. It is mainly used for indoor local decoration and balcony external decoration. Its compressive strength, tensile strength, blooming temperature, water resistance, and acid resistance shall meet the national standards. Including crystal glass mosaic, Venus glass mosaic, pearl light glass mosaic, cloud glass mosaic, metal mosaic, and other series.
Daily maintenance of glass mosaic
1.Daily and timely cleaning
To ensure the cleanness of the glass surface, it is better to clean the surface of the glass mosaic frequently. If the glass mosaic is cleaned frequently, the surface of the glass will look brighter.
2.Avoid external force impact
Glass mosaic belongs to a class of glass and is fragile. Don't put heavy objects beside the glass mosaic to avoid the glass breaking caused by heavy objects falling on the glass mosaic.
3.Antifreeze treatment in winter
In winter, the glass may freeze due to the influence of low temperature, especially if the glass mosaic is used in the north, attention should be paid to the anti-freezing treatment.
A glass mosaic that can be hung on the wall as a decorative picture
It is a good way to use glass mosaic: for example, it can be used on the side of the wash basin to echo with the wash basin and the wall. In terms of color, white glass mosaic can be used almost anywhere, but colored glass mosaic can not be used for the whole wall, which will make people feel very depressed.
Colored glass mosaics can be used with white mosaics or white tiles. Colored parts can be made into vertical or horizontal bar shapes, and graded glass mosaics can also be selected. The effect is also more brilliant.
It should be noted that if you use mixed color mosaics, it is better not to use more than two colors, and it is not suitable for large-scale use.
In addition, there is a major color selection principle: the color system of glass mosaic should be coordinated with the color system of the home, otherwise it is also a failure of home design. If your home environment is that kind of homely style, it is recommended that you do not use glass mosaic, because the glass mosaic reflects the modern sense.